Post # 1
Hi crafty bees- I am in the midst of creating my wedding cake topper so I thought charting my progress may be helpfult to other bees doing the same thing. I love what Ann Woods has created, and I am definitely using her designs as a jumping off point.
I found a great blog while searching for inspiration. I love the way this is sewn and mine will be styled similarly, but not sewn by hand.
http://www.peoniesandpolaroids.com/2008/06/step-by-step-by-step-by-step-by-step-by.html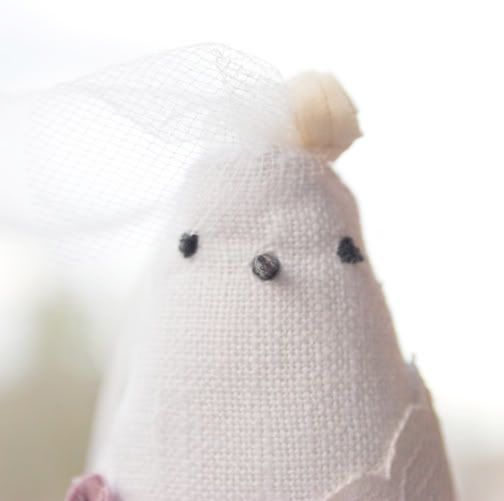 I bought supplies from Etsy yesterday. The white flying doves and flowers are sold by Caramelos. I plan to recreate the veil from the peoniesandpolariods blog and set the birds on 5" covered, round paper mache boxes.
http://www.etsy.com/view_listing.php?listing_id=25614350
I will post the finished project next week when it is complete!