Post # 1
We're doing a DIY Chupah because we don't have a car (my parents don't and it's a "destination" wedding to my home town) and the whole chupah rental thing is actually a lot of work.
AND we don't have a florist–they will usually deliver your chupah, but won't make one unless they do your flowers, too.
ALSO we have this gorgeous quilt top (I have to learn how to quilt to put it together so we can use it next winter) that my great-great grandma made (all maternal side, my mom's mom's mom's mom made it).
So, I took the first step. I bought four umbrella stands for the chupah poles:
($8 at family dollar, but you can also get them at K-Mart for between $12 and $15 depending on their current sale)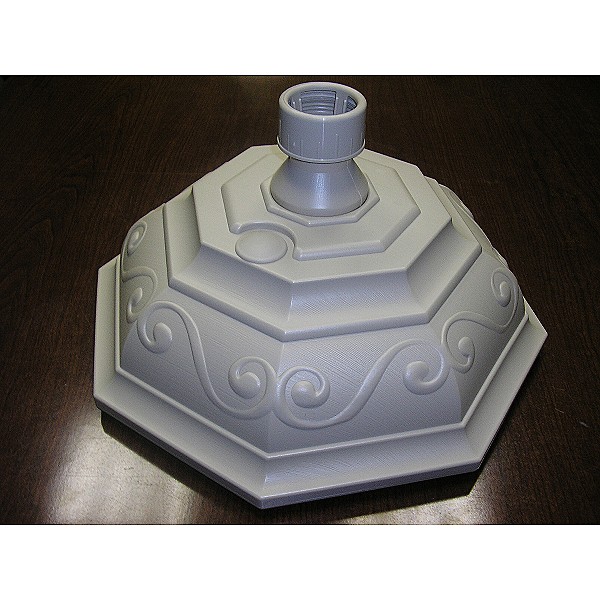 Now all I need to do is buy some poles the week of the wedding, and something to attach the quilt top to the top of the poles.