Post # 1
I've been doing a ton of research on strassed shoes ever since I saw a thread about them here on the Bee. I scoured the internet for the best crystals, glue, tools and technique and got ready to get glueing. I went to DSW and picked up a pair of size 9 white and black pinstriped Jessica Simpson Oscar pumps. I chose them because of their canvas-y material, no need to scuff up leather so that the glue will stick.
I found a great website to order crystals, tools and glue from after I struck out on all three counts at my local Michael's. I found a website called Dreamtime Creations. I ordered GemTack Glue, a Jewel Setter Kit and various Cobalt Swarovski Crystals in sizes varying from 5ss all of the way to 20ss. Because I spent over $100 they included a kit of glue syringes for free. Score! I recieved my order yesterday and immediately got to work when I got home.
My Oscar's started out white with black pinstripes:
I wanted to use a dark colour of crystal (Cobalt, for my something blue) so I decided to darken the fabric with Sharpies. It took a lot longer than I'd expected, but I didn't want to go through the hassle of dying them.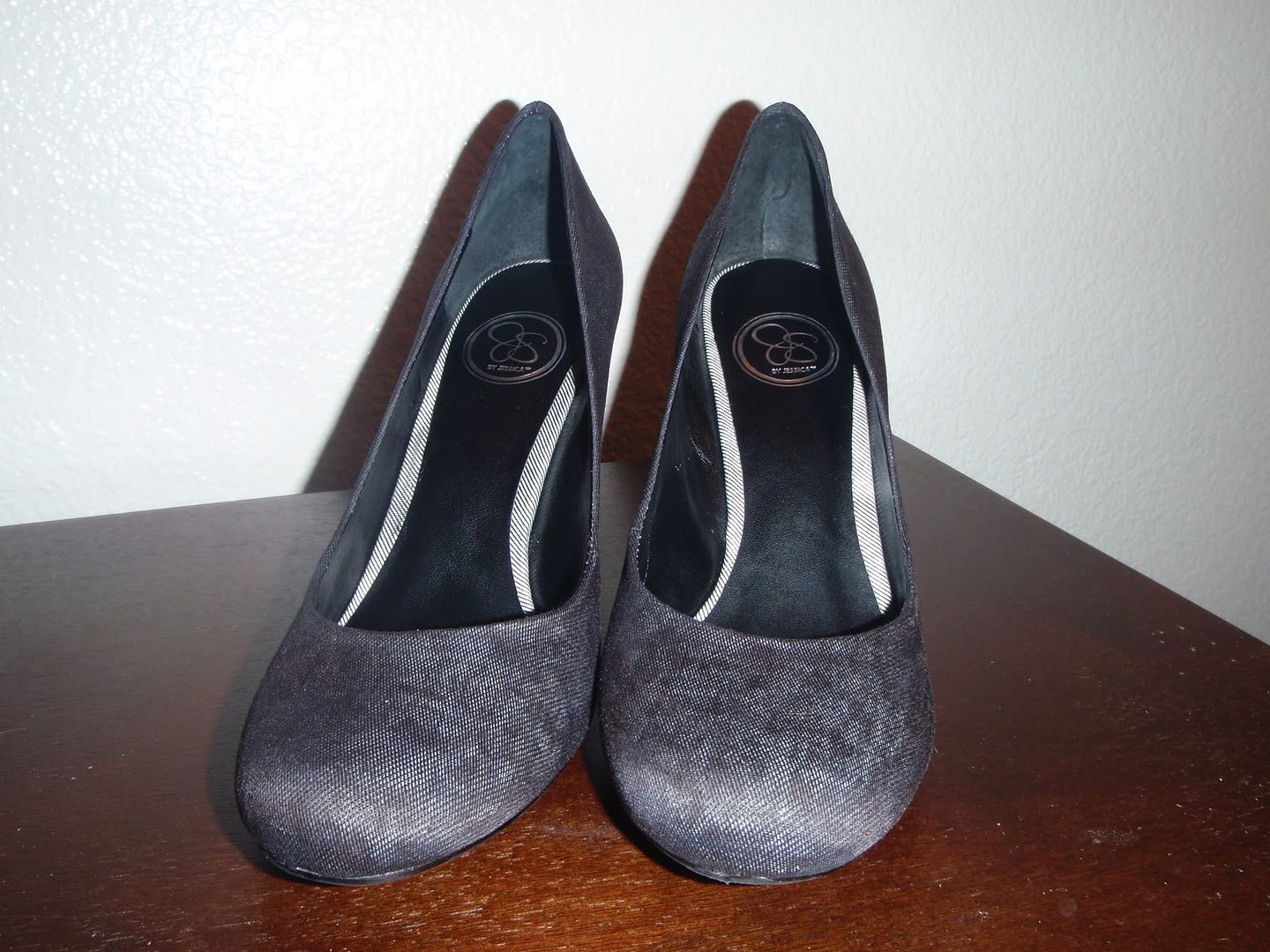 I then started making a 5ss crystal border that was 3 deep around the opening of the shoe. and discovered I'd grossly underestimated the amount of 5ss crystals I'd need. I'd finished about half of one shoe's border with 3 gross (about 432 crystals) so I moved on to adding 20ss crystals, the biggest I ordered all over both shoes.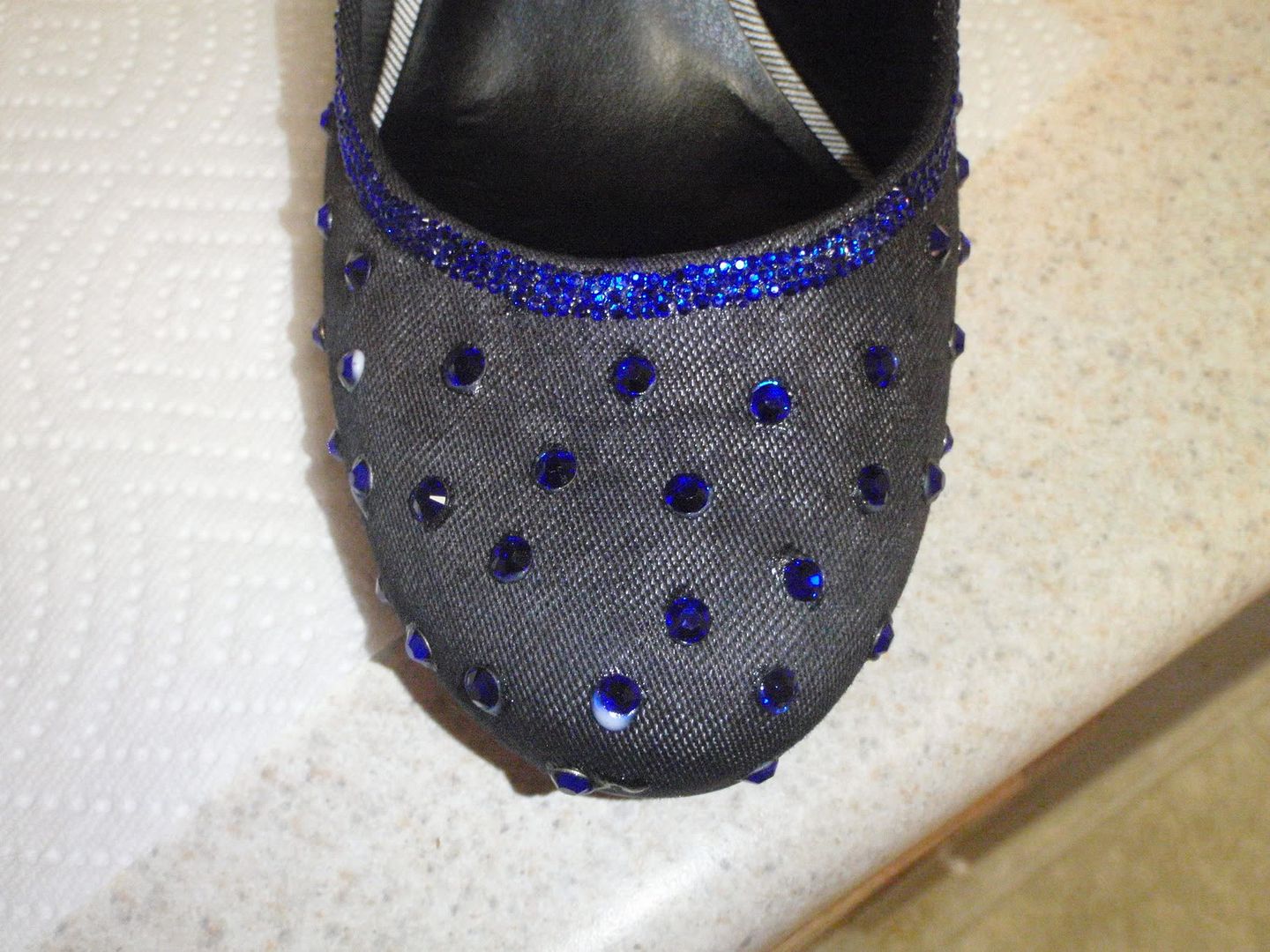 The glue is still wet in those pictures, but it dries completely clear. Going to order more tiny crystals so I can finish the border before I start filling them in. I probably have about 6 hours invested in them at this point.