Post # 1
I took some before and afters playing around with my makeup today. Not the most flattering pictures but I wanted to see if the hive had any suggestions. I plan day of wearing false eyelashes, and my eye brows will be in much better shape the day of!
Oh, in my first picture I have a wrap around robe on! I just realized I look naked!
Before: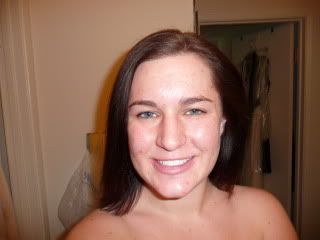 I am not blessed with the best skin. I have had bad acne problems for almost as long as I can remember. The goal with my makeup for the day of is to hide scars and blemishes, play up the baby blues, and stay shine free!
After (without flash):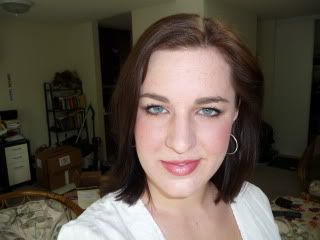 After (with flash):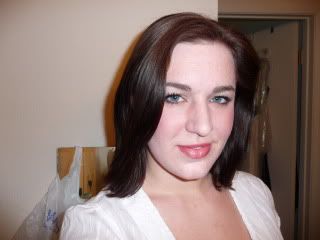 With the flash I can see my foundation color is too white. But I was just using my normal every day color and plan on purchasing some long lasting foundation is the right shade when I get closer to the date (July 24). Who knows if my skin will have seen some sun by then!
So what do you think hive, any suggestions?