Post # 1
This is probably the only DIY project I saw all the way to the end, so I had to show it off! I really wanted to have a card box that looked like a wedding cake. I found a few on Etsy that I loved, like this one: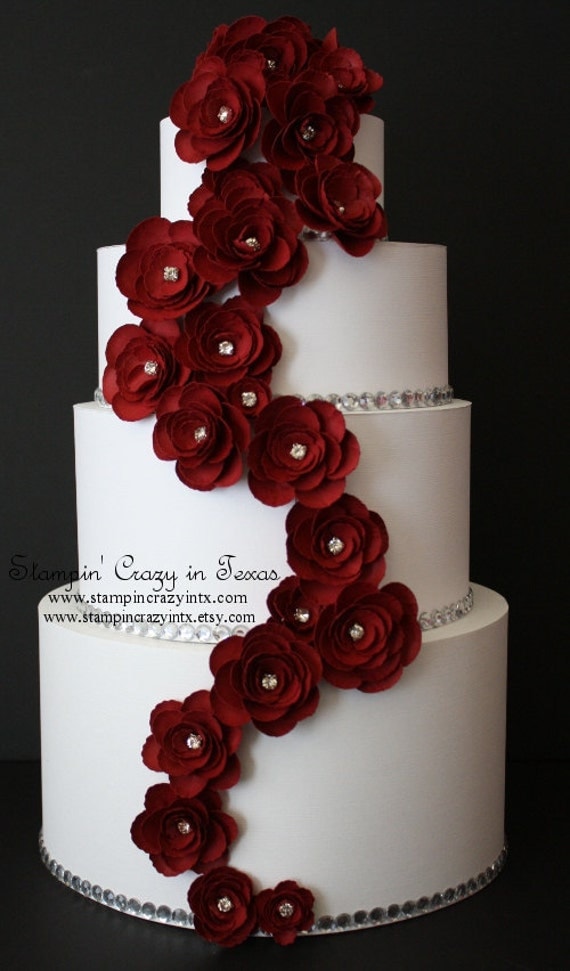 It's gorgeous, but I couldn't justify the $150 price tag. I decided to do my own take on it and handmake cardstock flowers to cascade down the side. All in all I think I spent $16 on mine…but for the time it took me, I can see why the one on etsy is so expensive! It was definitely labor intensive.
Regardless, I'm pretty happy with the final result:
What do you think?