Post # 1
I'm planning on doing a Harry Potter "Owl Post"-inspired birdcage card box, and I finally found a birdcage that has the right look for a decent price: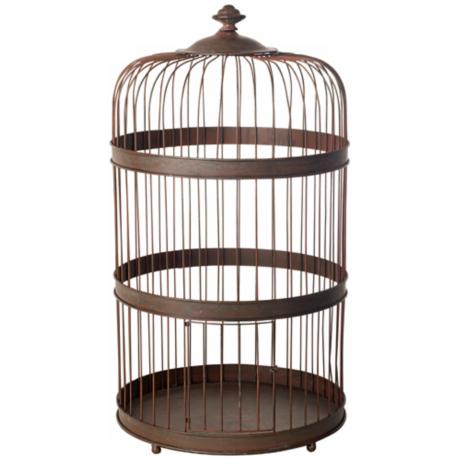 The website says it's 21 1/4 inches high and 12 1/4 inches wide (so that's about 38 1/2 inches around). Does this seem too big? I've been measuring it out with a tape measure before deciding whether I wannt to order it while it's on sale, or whether I want to take my chances at finding another, similar, decently-priced one in a store over the next few months. I just don't want it to look obnoxious.
I'm also looking at these ones from save-on-crafts:
http://www.save-on-crafts.com/ivyeagle.html
The big one in this set is about 17 1/2 inches tall and 10 inches wide, so the size seems about right, but I don't like the style as much.
Thoughts?