Post # 1
I'm home sick today (boo) but that means I got to try on my dress and take pictures while my fi is at work (yahhhh).
I'm making my own wedding dress and now that I'm getting closer to a finished look I keep going back and forth about it (does it fit okay, my mom thinks it looks like a night gown on top, I look like a cupcake, I love cucpakes, my boobs are too exposed, my boobs aren't exposed enough, I look like a pirate, I like pirates, it's vintage like I wanted it ect.)
So here are the pictures I took today: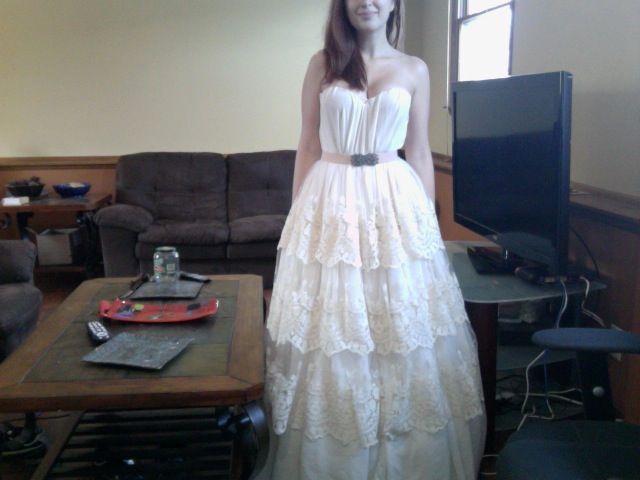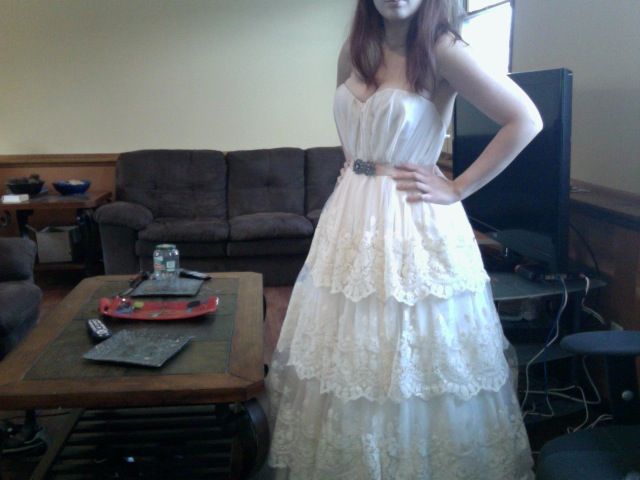 I still have one more layer of lace to go.
I'm not sure I can take 8 more months of second guessing myself on everything.
Yesterday I tried the dress on and loved it, today I'm regretting trying to make my own dress.
Here was the process: