Post # 1
So, we won't be sending invitations for a LONG time because of our late 2013 date, but of course that doesn't stop me from looking. I was browsing etsy last night and came across the most perfect invitations for us: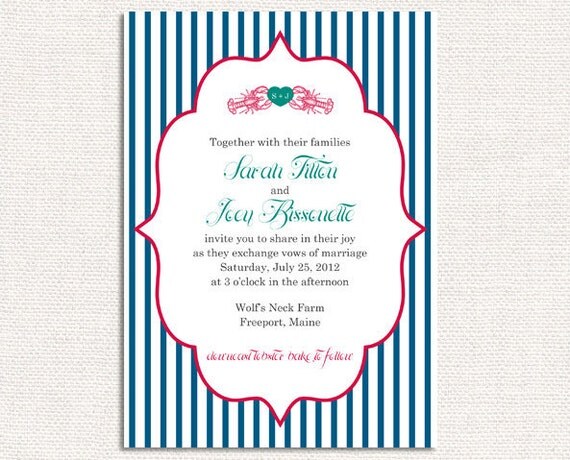 http://www.etsy.com/listing/81410053/lobster-love-wedding-invitations-wedding
Anyone who's a Friends (tv show) fan will probably remember the episode where Rachel and Ross get together, and Phoebe calls Ross Rachel's lobster. Well, when Fiance and I started dating 4 years ago my best friend said the same thing and the nickname stuck. I call him Lobster and we collect little lobster-related things. So these invites are perfect!
I don't plan on incorporating lobsters into our general wedding theme, but I can't resist these invites. Our colour scheme so far is dark purple, lavender and gold with accents of champagne and chocolate brown. Do you think it would look too weird to use gold/purple for everything but the lobsters on these invites and keep them red?