Post # 1
Hi everyone,
Here is the dress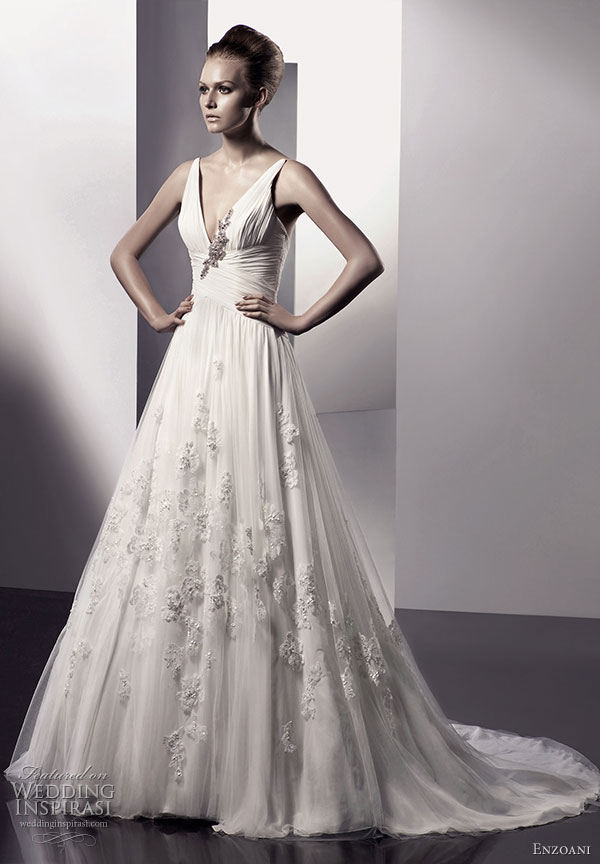 I really love this dress, but I can't find it anywhere to try on. I've called all the stores in two cities (Boston, Houston…I live in Boston, and am going to Houston to try on dresses with my mom) that are listed to carry Enzoani on the Enzoani website but none of them have this dress for me to try on. I guess it doesn't matter because I couldn't actually afford an Enzoani gown anyway…
I also found this dress Aire Barcelona Bolzano thanks to Miss Baker (thanks! So helpful!) that I love and is cheaper (i think) than the Enzoani one, but still maybe not cheap enough.
SO. I am looking for used ones? Or another designer/style that has:
-Swishy skirt (I LOVE SWISHY SKIRTS)
-some lace (for texture, so its not a solid wall of satin)
-Shows off my waist. I've got a waist!
Anyone?!
Thanks so much!