Post # 1
Hello Hive!
We are beyond thrilled to bring you two exciting new resources for planning your perfect wedding – our invitations and favors shops! You can find the shops by clicking in the links in our top navigation bar, above.
Not only are these shops stocked with adorable, elegant, and personalized solutions for your favors and invitations needs, but we also offer you:
-an AMAZING discount offer for our grand opening!
For Invitations, enter code: WBC01 at checkout to save:
10% off your order of $99.00 or more
15% off your order of $149.00 or more
20% off your order of $199.00 or more
For Favors, save 10% on your entire order!
(Offers good until October 9th)
-truly lovely items to fit every wedding style. Here are some of my personal favorites:
"Meant to Bee" Honey Scented Beehive Candles
Personalized Stemless Wine Glass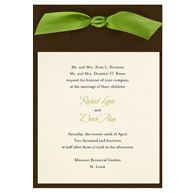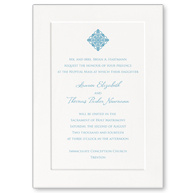 Classic Refinement Invitations
-free samples – order up to 5 invitations samples at no cost
-Wish Lists, and the ability to email items to friends for feedback
-exceptional customer service and step by step guidance with our personalization tools
So, check out our new shops and let us know what you think! We hope you'll keep Weddingbee in mind for all of your invites and favors/gifts needs. <3
Best,
-Lori