Post # 1
So we decided to do favors and we agreed on: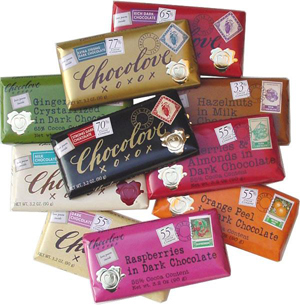 We live and love in CO and we love Chocolate and we are obsessed with Chocolove and Chocolove makes it home here. 🙂 We have 3 bars in our fridge at the moment. 😀
So because these are so us and so Colorado (most of our guests are out of state) we thought this would be a cool favor and then I realized we could also make them the escort cards! But…how do I attach a name/table number?
Also there are love poems inside the wrappers. 🙂