Post # 1
Hey Bees,
What do you think of this? I whipped it up in about 30 minutes and nothing is sewn, only pinned, so it can all be re-done if necessary. Please pardon my shitty webcam photos, I was too lazy to get my camera out.
Inspiration: (OMG beautiful photos too)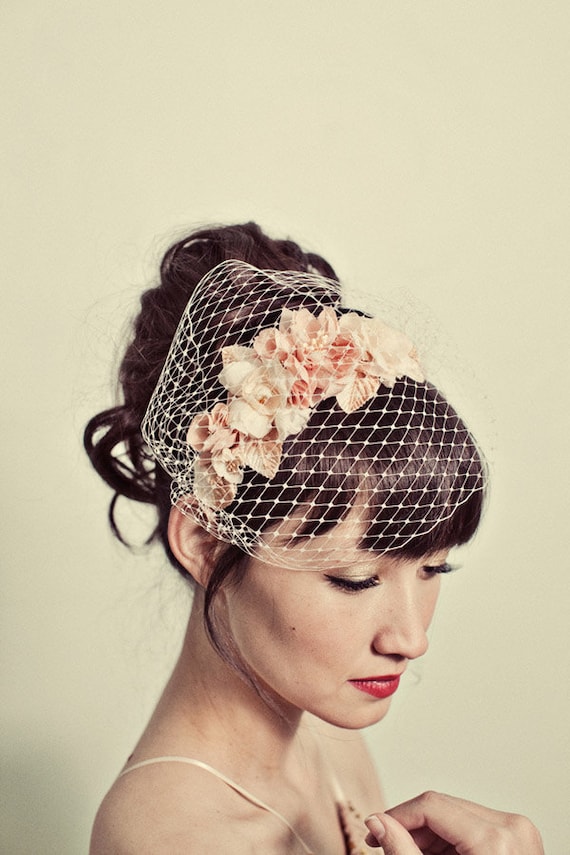 Me:
The big flower is a very soft blush pink silk, the side flowers are cream/ivory velvet, and there are little pink ombre and cream velvet leaves, all on a nude colored velvet ribbon. Oh, and I made the veil go under the ribbon instead of over the flowers on purpose because I didn't want it to look so puffy.
Thoughts?