Post # 1
Wedding: July 2013 - Four Rivers Environmental Center
In my wedding, I am having one of my best GUY friends on my side of the wedding.
My girls will be wearing dark turquoise dresses, so my guy will wear a turquoise vest. The girls bouquets are all lily of the valley, so I am giving him a bout of just that.
The guys are wearing tan vest suits (no jackets) and will have peacock feather bouts, and the grooms sister will be wearing a beigh like dress to match them… possibly one that has white at the top, or a tan skirt with a white top so it is more "suit" like.
What I'm not sure is if she should carry a bouquet at all… I was thinking one of just peacock feathers, or maybe a necklace that is similar to the groomsmen bouts? Another idea was a corsage wristlet.
Bouquet, I would use regular feathers, not dyed ones. And probably simpler.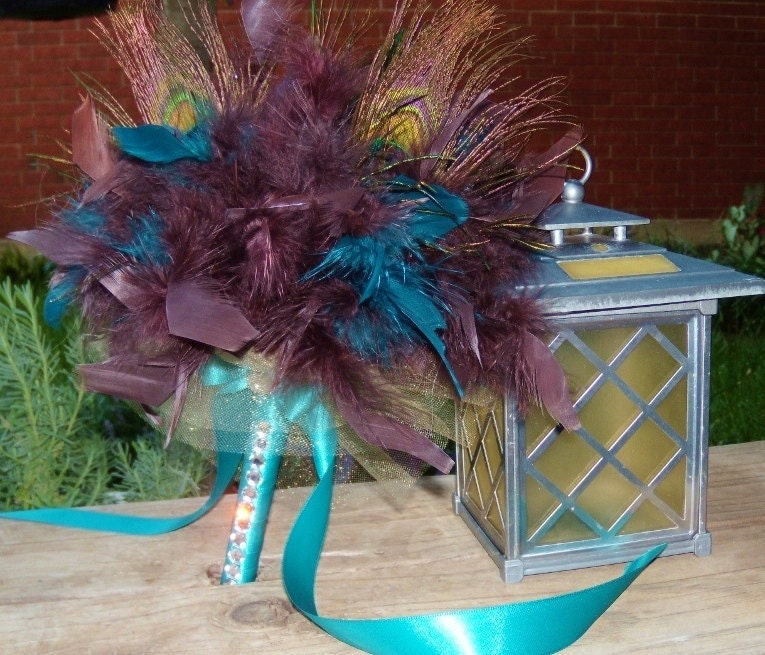 Necklace.

Corsage