Post # 1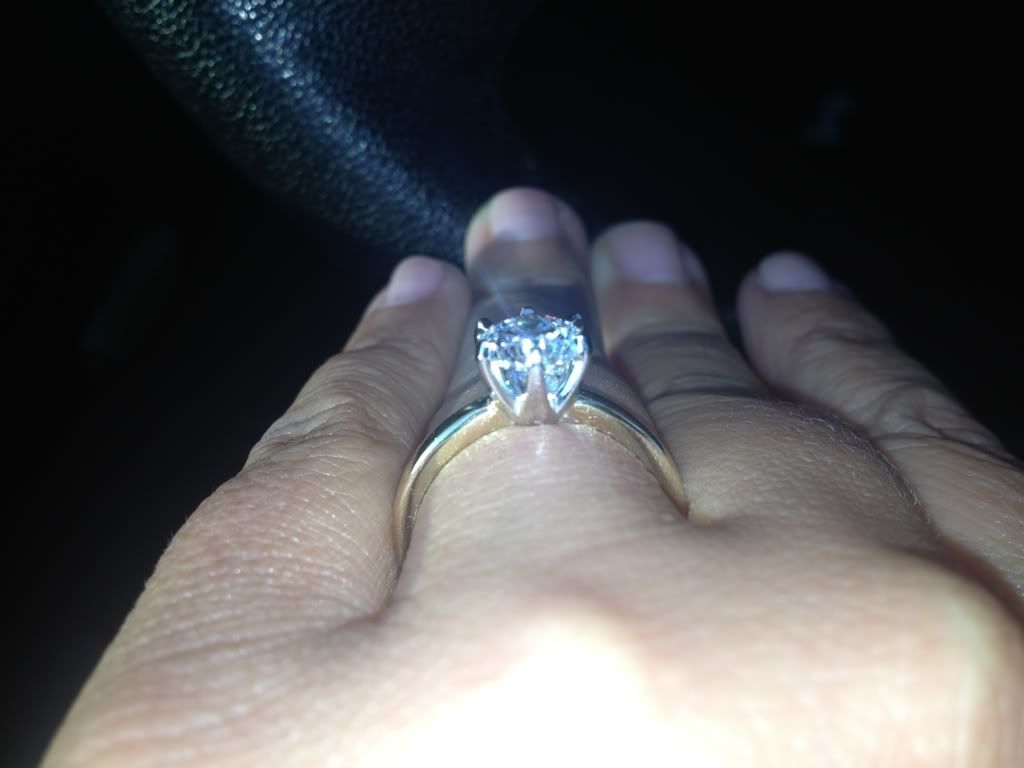 " title="a" alt="" />I apologize in advance for the size…I am old and a complete tech-tard, it was all I could do to start a photobucket and post this! BUT I'M SO EXCITED!
" title="a" alt="" />
1.5 ct FB Moissy in Solstice two tone setting, size 8 finger.
After MONTHS of shopping and ordering loose stones, diamonds, ashas, moissys, Endlessly comparing, we decided on this ring and I am BEYOND thrilled!
This particular stone shows very blue/gray, sparkles like mad, and throws off blinding rainbows in even the dimmest lighting. I was worried that by choosing a yellow band with moissy that it would really reflect the green/gold spectrums, but it doesn't even come close…even when against yellow backgrounds.
I am so very glad we choose this ring! Classic styling, forever stone, etc. I will always declare "diamond is my favorite color" but good luck prying this little lovely off my cold dead hand (god forbid!) and frankly, this stone makes my other diamonds, earrings, pendant, RHR look dull and flat, and they are nicely cut and graded stones.
Anyone on the fence, I say, keep your money, go for Moissanite all the way!!! And Fiance is thrilled to bits to show me off in my new bling, which is beyond precious to me 😉
Next up: semi-eternity shared prong, or classic plain gold band?????