Post # 1
I have been desperate, trying to find a wedding dress… I wanted a navy blue dress. Well, I ordered it today, and my baby (named Stella, because I'm lame) will be here in five to six weeks!!!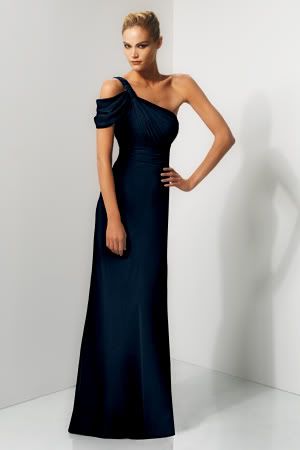 This is the exact dress in the exact color, although it's a little more vibrant in person.
This same dress is also made as a wedding dress in white. Here it is so you can see the detail..
I am so excited! Now I'm on the hunt for the perfect gold and pearl necklace and gold flats.