Post # 1
…I'll take this emerald. In a box. No setting required.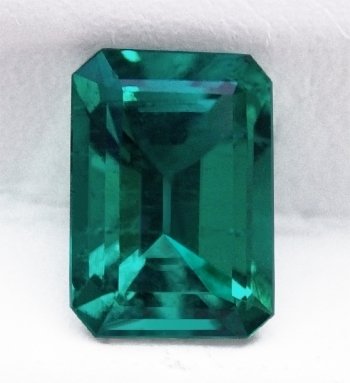 If you happen to know anything about gems or emeralds, that is a SERIOUSLY FREAKING AMAZING EMERALD. The color! The clarity! The perfect cut! Ahhhhhhhh! It's 1.8 carats of perfection!
The place that's selling this is asking for 3.1K. A comparable diamond would "ring in" at 15K, easily. (Pun most definitely intended.)
*insert backflips, weeping, and fainting*
OK, Minutiae. Breath. Beaaaaaath. Do not call the boyfriend. Do not. I repeat. Do not call the boyfriend to tell him about it.
Tell me if I'm crazy. Have you ever fangirled over what is essentially a very pretty rock?