Post # 1
I have seen loads of photos of grooms and groomsmen wearing funky colorful socks on THE day and I LOVE this idea. Fiance and I are looking for socks for them but are not having much luck. Our colors are pink and green. the groomsmen are wearing a light green (kind of lime) tie and pocket square and Fiance has pink accents throughout his attire…but mainly his shoes:

So we are thinking socks with pink accents for Fiance and green for groomsmen. Here are some that I like:
The following photo is from my personal wedding scrapbook. I love the green ones (on the left) and would like something like this for the groomsmen:

And here are some I found online: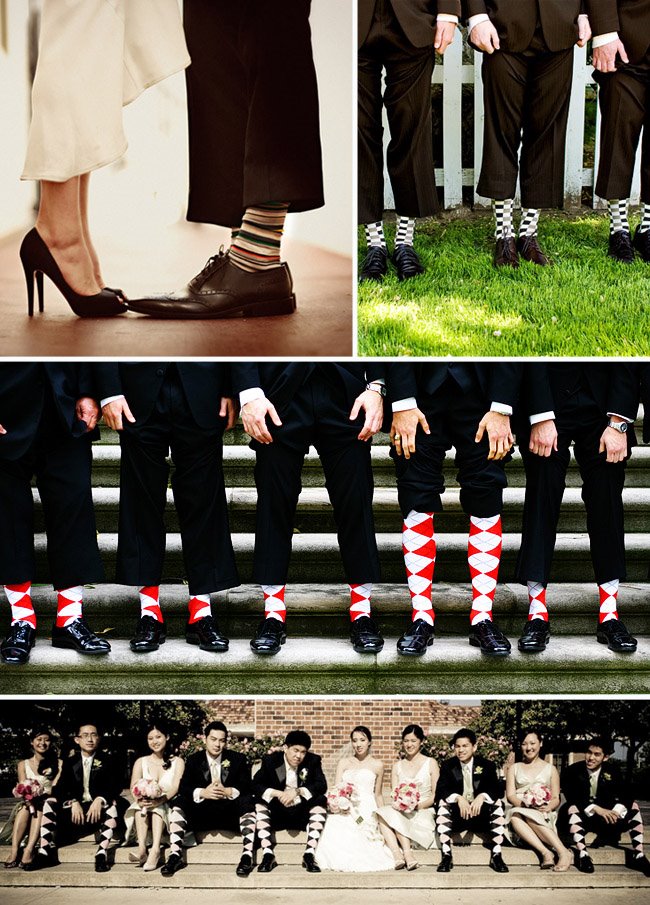 So those are the ideas of what I like. I really like that sort of diamond/highland? pattern that is in lots of these photos (mainly the middle section) . Does anybody know what this pattern is actually called?! I also like striped ones so Ideally I would like to find ones in that diamond pattern or striped. Any idea on where I could find funky pink or green socks? I've looked tons on Ebay and various websites (happysocks.com etc) but haven't had much luck,
Thanks!!