Post # 1
I bought the Alfred Angelo 2049 dress. Essentially I'm copying this bride's look with the hair and the tiara. I plan on wearing simpler dangling yellow gold earrings and a thin gold necklace with a small pendant. My mom has a pair of yellow gold bangles that is beautiful and I would love to be able to wear it on my big day, but would it take away from the dress?
Close up of the neckline (I love the deails!)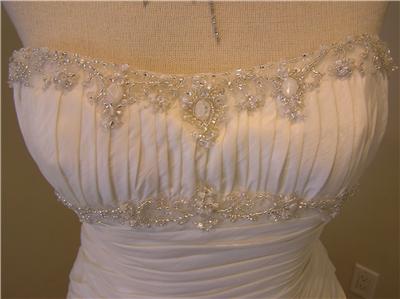 Pick of bangle (not exactly the one I will be wearing, but you get the idea)
Pics of your accessories would be wonderful!