Post # 1
Fiance wants to wear navy blue. Cool, that works with our color scheme!
At first he was thinking about tux like suits (this one specifically) and I was very excited. Very 007: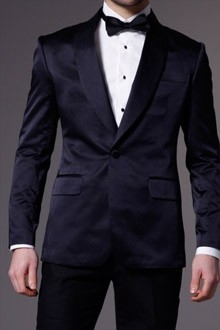 But now he wants to do 3-piece suits instead with regular ties. Whomp whomp…
I really fell for the look of bow ties & studded shirts but Fiance thinks it looks stupid with a vest. Personally I think this gentleman looks quite dapper:
So does JT in his three piecer…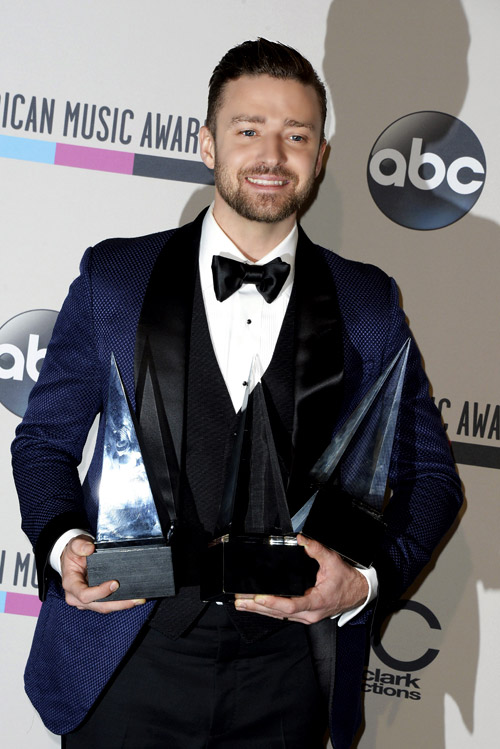 And this runway model (although I hate the double breasted vest)
And I think this looks great too, even without the studded shirt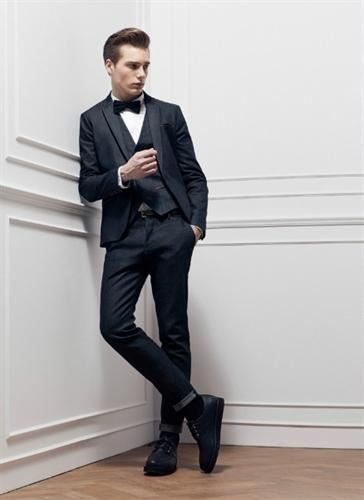 Obviously he's a grown man and I don't want to be the Bridezilla who insists on dressing the groomsmen up like they're Ken dolls but… how did you gently and successfully convince your Fiance to go along with a certain/preferred look?