Post # 1
Today…Is the best day.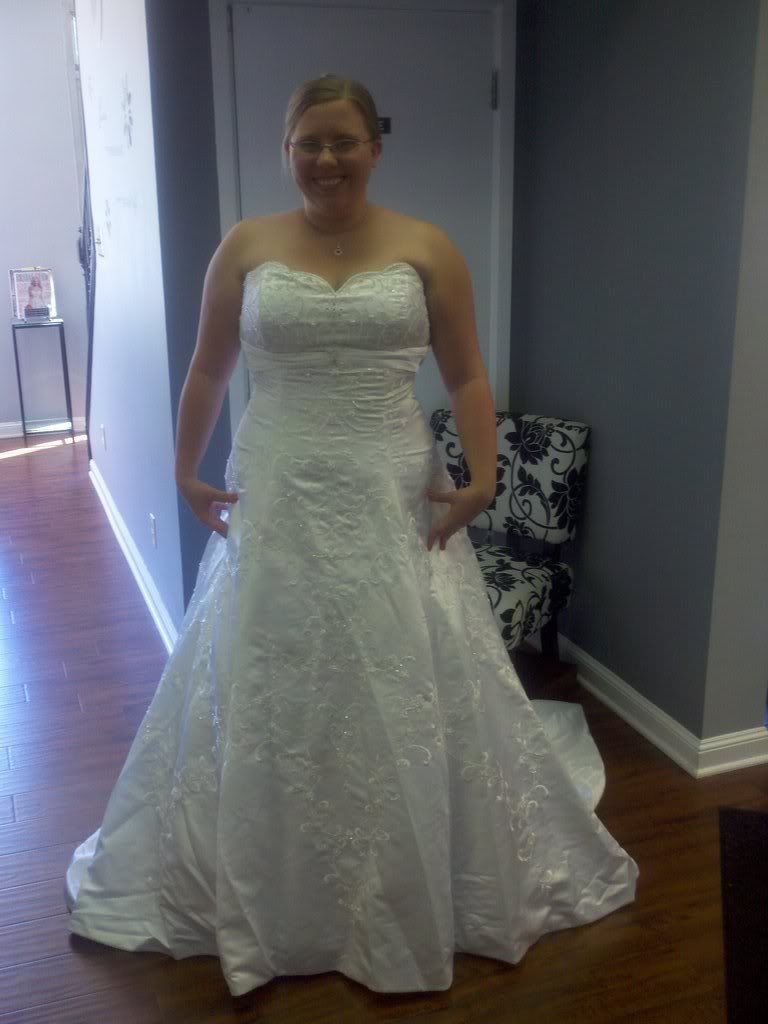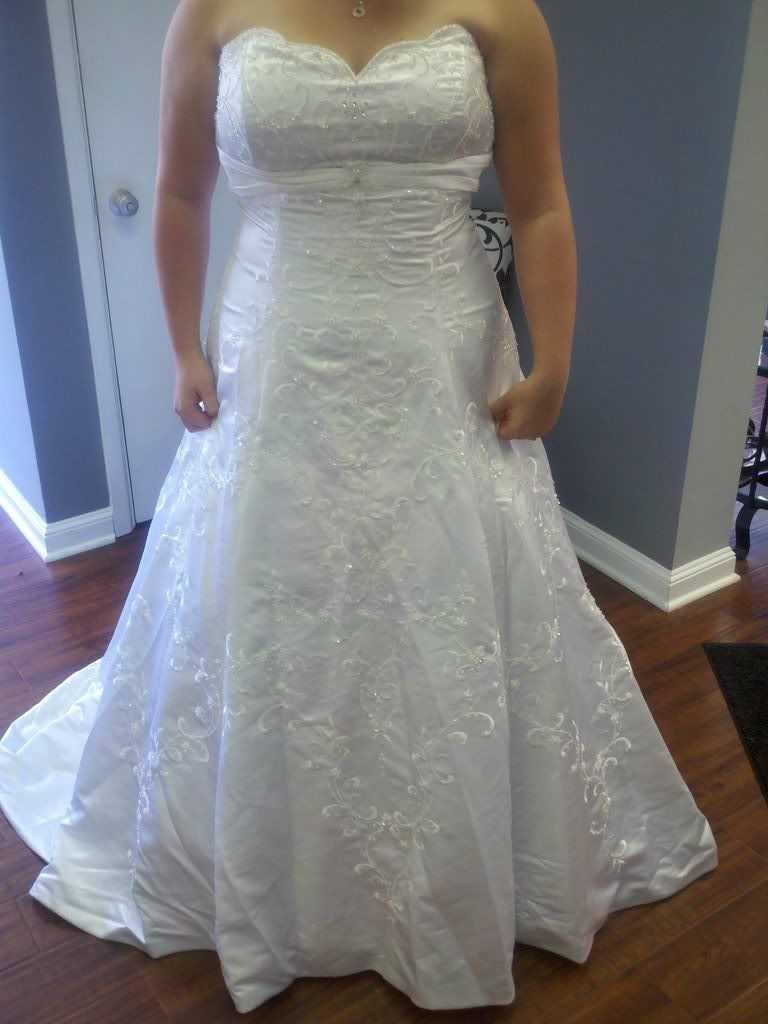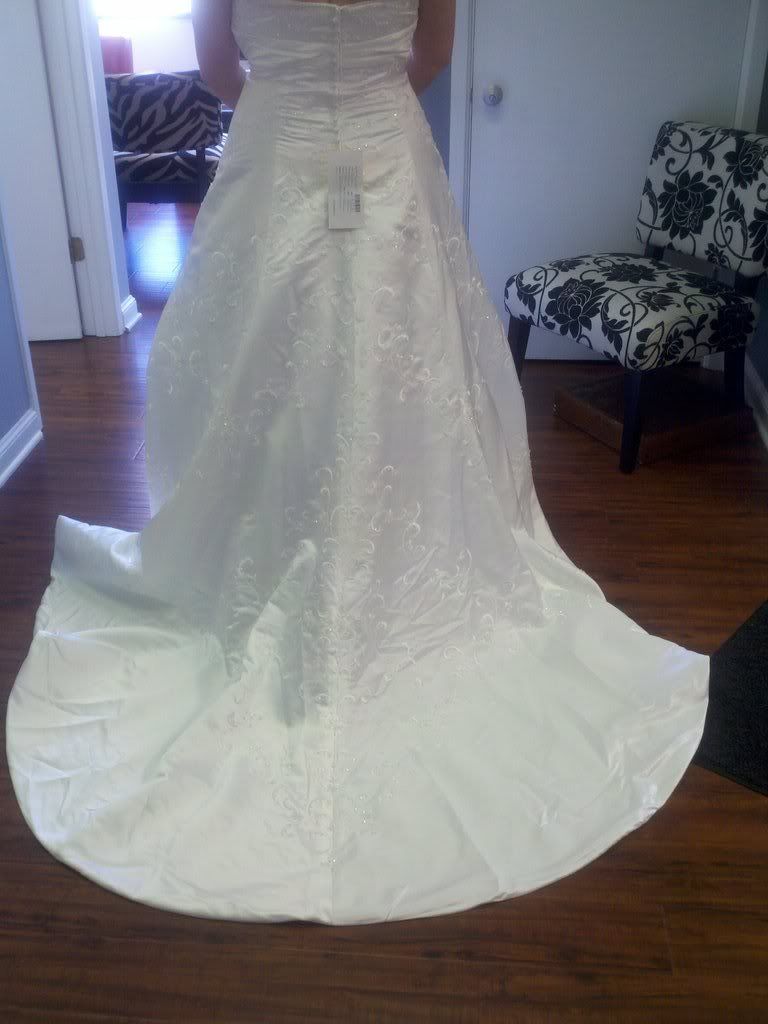 It fits like a GLOVE! Thank the Lord because I have 7 weeks left! SA said I don't need a single alteration! The length is perfect! (It's my replacement dress because the first one was 6 inches too short!) I am going to try and lose maybe 5 pounds because it seems to ripple just a bit, but she said it was because the built-in girdle caused them. It's so well-fitting, she could stick her arm down the back! haha
I only need it pressed ( LIKE SO BAD, there's so many wrinkles), and a bustle (one point! yipee!) I also don't need a bra, the girls are like piggies in a blanket!
How's it look?!
Here's my hairstyle, makeup and jewelry to go with! I'm thinking no necklace? I have one that looks just alike my earrings, but I'm not sure it would be overkill on the bling?
EDIT: I finally know the style number! It's Jasmine F267 =)