Post # 1
I'm not entirely sure how to do my hair or what to wear around my waist.
Some info: My wedding doesn't have a particular theme or look, but it's in a 1920s mansion. Our centerpieces are antique books with mercury-glass vases filled with peonies and anemones. I guess everything is very soft, intimate, antique-y, and romantic, lots of candles, books, rose and gold tones, etc. But everything is very relaxed, and we have 70-some guests.
I'm not sure what to do with my hair or the sash. I know I won't wear a necklace (I have a small tattoo on my collarbone that I want to show, and besides, I think necklace + sash + hair accessory will be too much). Here is my dress, for reference. It is ivory satin on top and blush tulle on the bottom. I don't love the oversized waistband flowers that the dress comes with, but they are an option.
So vote away, ladies, or recommend something else in the comments.
Sash A:
The flowers on the above photo, attached to ivory velvet sash that comes with dress.
Sash B:
Rose-gold swirly belt.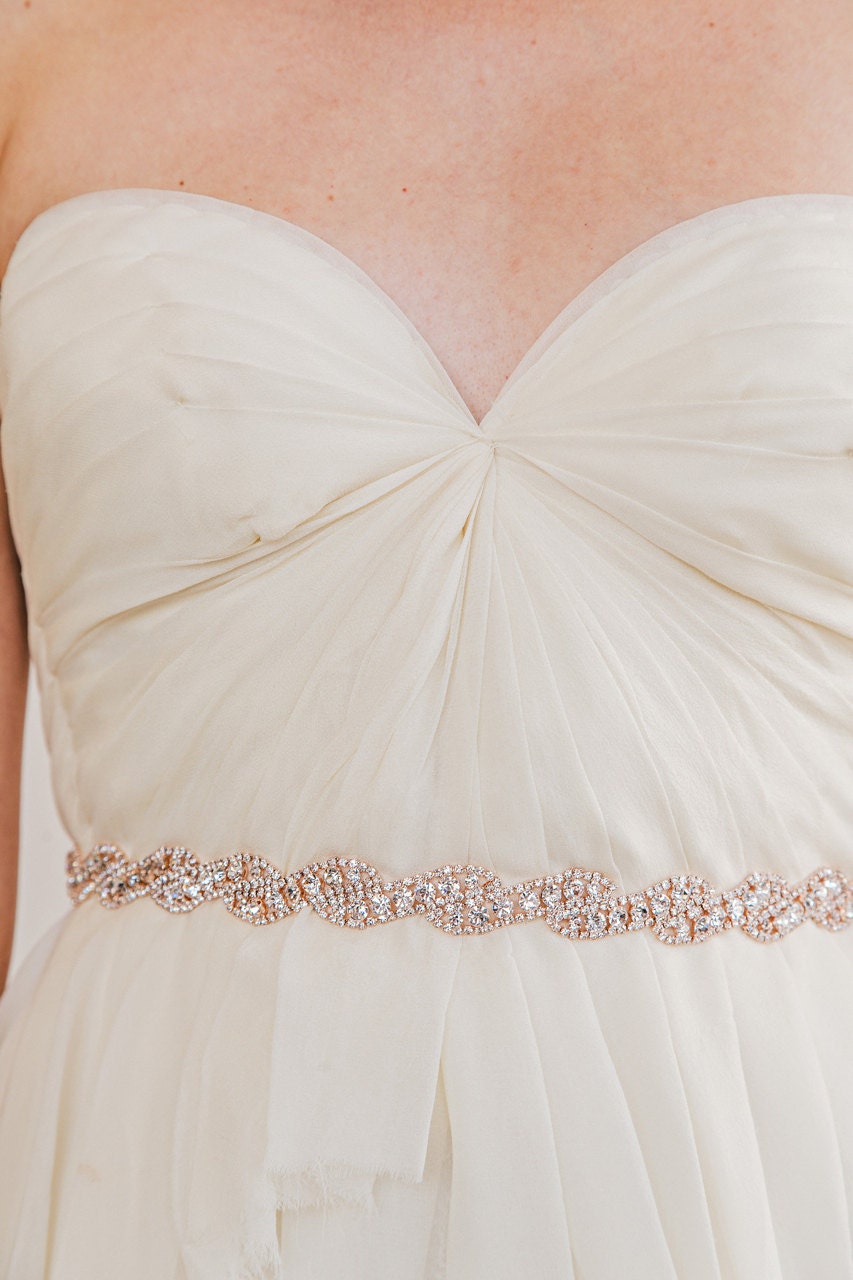 Sash C:
Feathery belt that is a bit over budget.
Sash D:
Silver art deco belt.
And now for hair accessories. I'm torn between something headband-y and sparkly, or something soft and flowery.
Hairpiece A:
Ivory flower with tulle netting.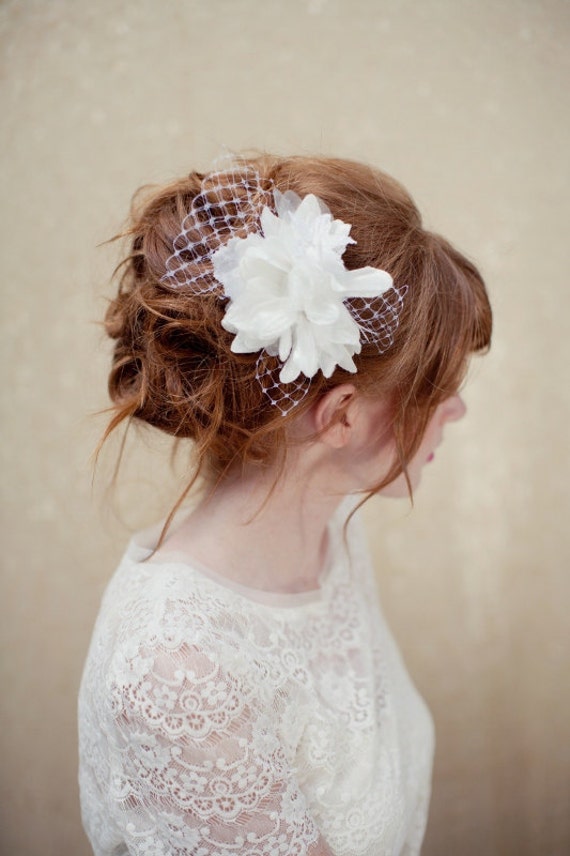 Hairpiece B:
Duo of ivory silk flowers.
Hairpiece C:
Duo of blush silk flowers, same as above.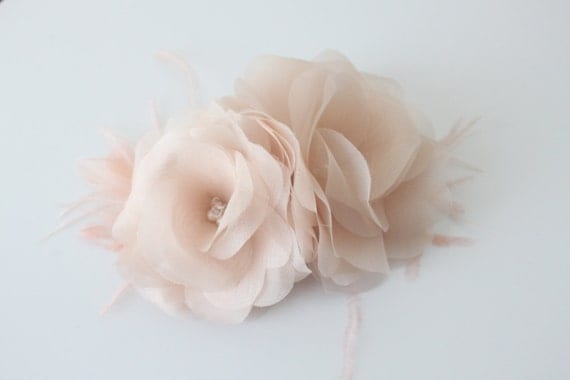 Hairpiece D:
Understated silver feather clip.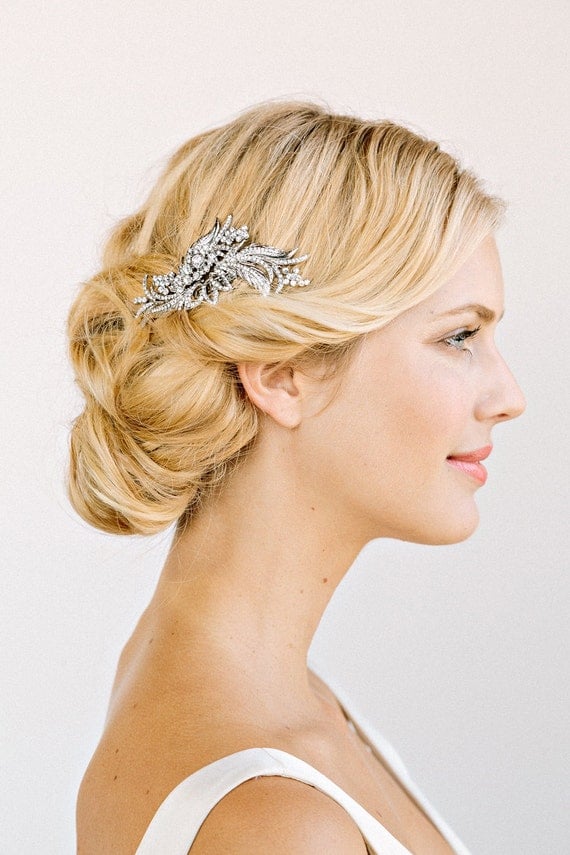 Hairpiece E:
Headband of vines and flowers (a little more boho).
Or, something else altogether? Your advice is much appreciated!