Post # 92
My Nina who I rescued! She has an incredibly sad story, but since this is a happy thread! 😀
She sleeps with a toy nearly every night…This was when her monkey was her fav. Right now it's a hedgehog. Before that it was a gingerbread girl with rubber feet. Also, she looks pissed I'm taking the picture. She's truly the light of my life.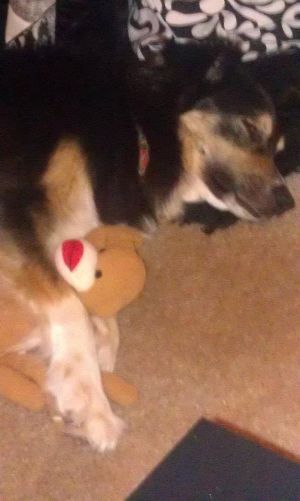 This is a duck I met one day. Named afro-duck. Seriously one of the cutest ducks ever…
My moms yorkies when they were puppies. They LOVED to hang out in the entertainment center and play.