Post # 1
Alright ladies, I already posted about this but basically my wedding dress is the Pronovias Pergola and although it's gorgeous on its own, I wanted to add a bit of bling to it. I was looking for something like this (the bride is wearing the Pergola):
And a seller on Etsy recommended this belt to me (I can order it without the ribbon and have it applied as an appliqué instead of a sash):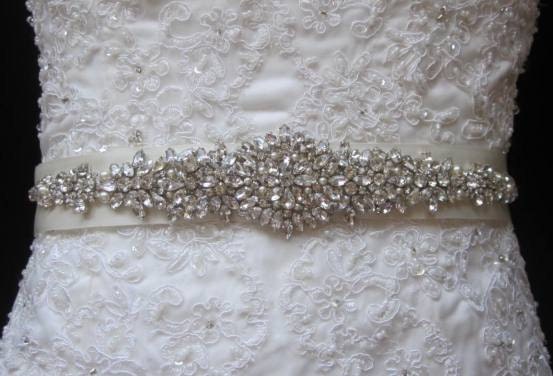 Now my only concern would be that it's too chunky. The dimensions are 12 x 2″ at the widest center point. What do you ladies think? Is it too big/chunky?
Here is a full view of the dress: