Post # 1
Hello bees! Sooo, my flower lady did NOT work out. She totally flaked and now I am going to DIY the flowers. I'm very comfortable with the centerpieces and bouttenieeres, but how do you make a wrist corsage?
I bought beaded bracelets from a floral supply store (like the bottom picture). They have ribbon on the top and a leather square with holes underneath. I am buying white dendrobian orchids, so they will be arranged in a line like the picture below.
My question is – how do I attach the flowers to the bracelet? Do I just use floral tape on the stems and then tie a knot around the stems with the ribbon to secure it to the bracelet?I feel like there is another way, but I've searched online and can't find anything.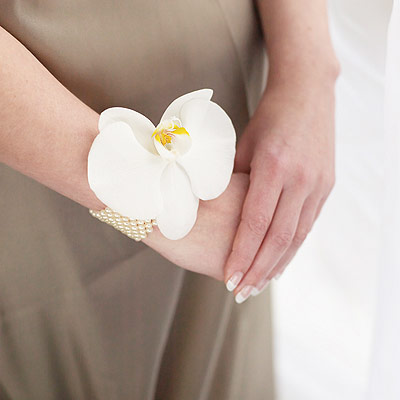 underneather.