Post # 1
Hello bees, I need your opinions in accessorizing my wedding attire!
My dress is pictured below. Ignore the grumpy face (i was definitely "hangry" at this fitting)!

And below is the back-view, and my veil
In the first picture, I have on the jewelry I bought, plus the strand of pearls my mom gave me, but I am not sure if it works! That's where I need your opinion.
Do the earrings work? My mom said they make the real strand of pearls look fake.
Is the necklace too much?
Is the bracelet too much?
I would really love to add a subtly blingy sash like this one, but will it be too much going on?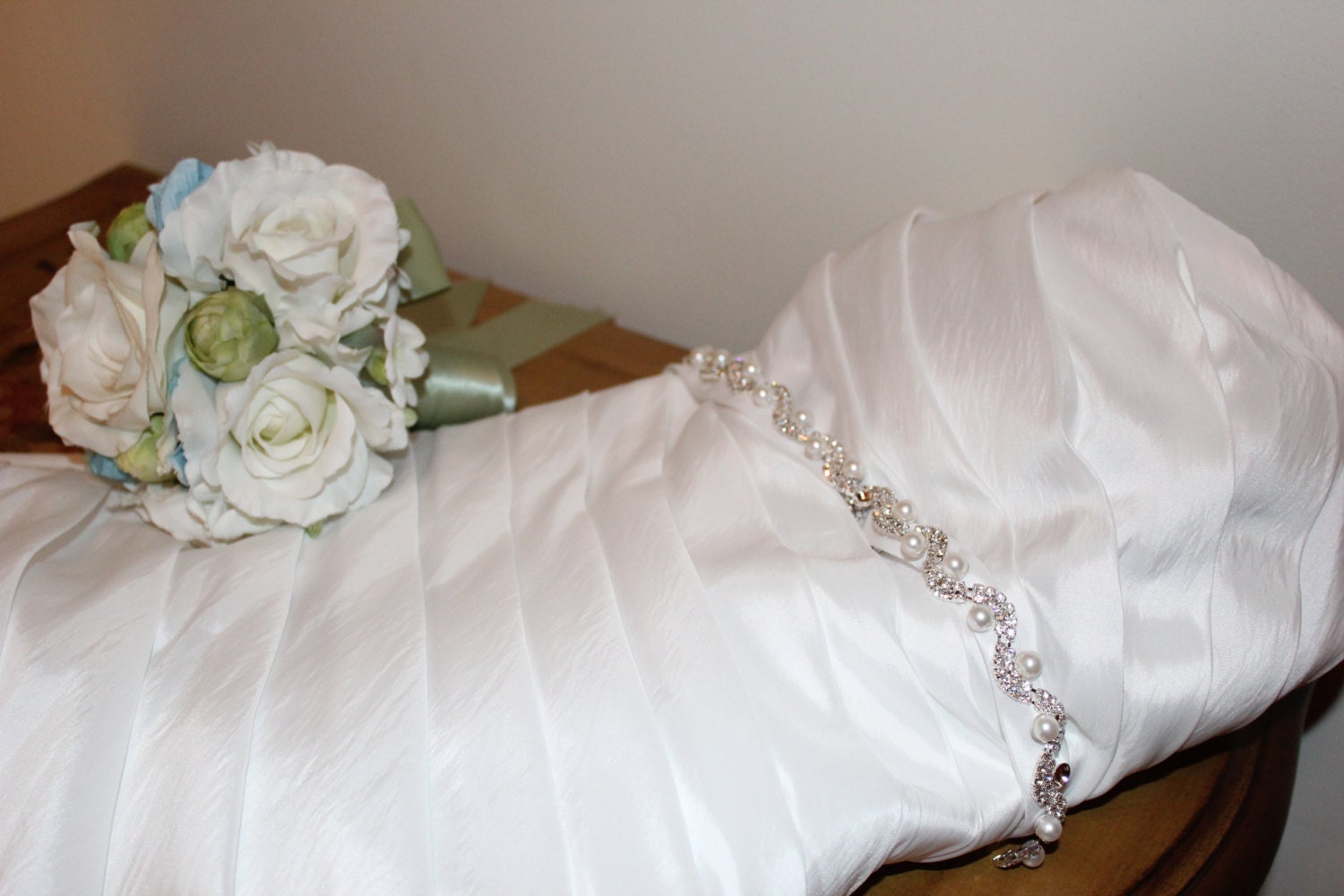 I love how thin the belt/sash is, but I would like the bow in the back to be at least 2.5 inches wide. I wanted to sew the embellishment onto a 2.5-inch ribbon, but fold it in half where the bling is, so that it is 1.25-inches wide at the waist, but hs the full 2.5 inches at the bow in the back. Is this all going to work, or is it going to look weird?