Post # 1
Turning to the bees for more opinions! :] I know I want a cathedral veil – just trying to decide whether to with raw edge or crystal edge.
Here's my dress (which I ordered in white). It doesn't come in until next month and I'd like to have my veil to try on together.
Here's a closeup of the belt.
Here's the two options:
1. Crystal Edge: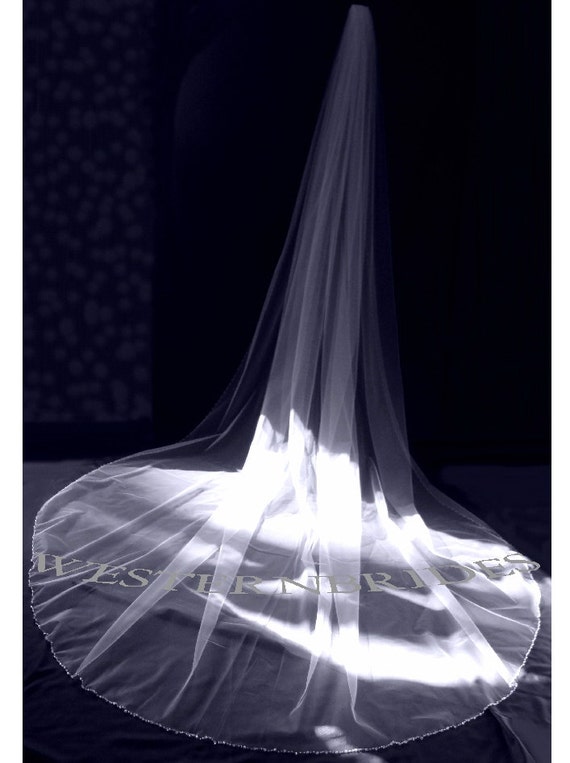 2. Raw edge: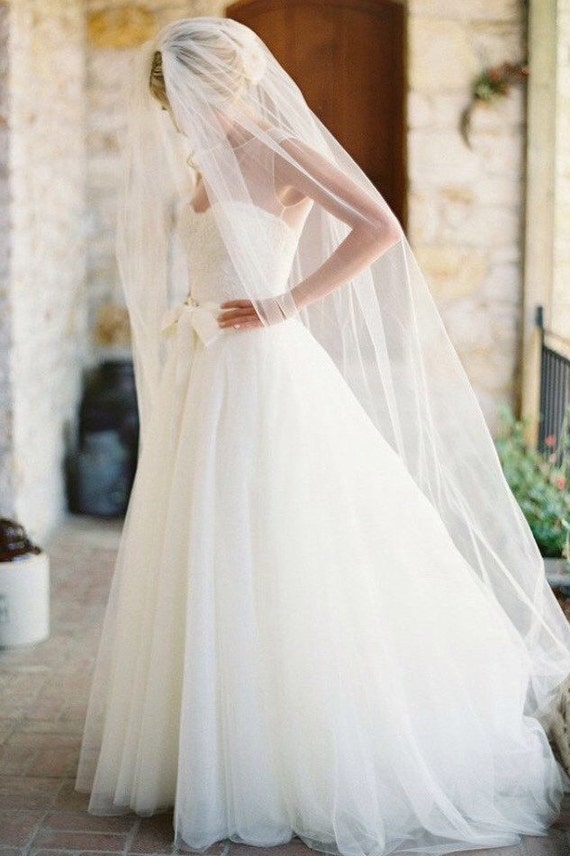 I think the crystal edge would go nicely because of the crystal in the belt, but I love the simplicity of the raw edge as well. Let me know what you think :]