Post # 1
Wedding: May 2014 - Tennessee
So, we went to look at wedding bands today. And I'm torn between two widths in the style I like.
2.5mm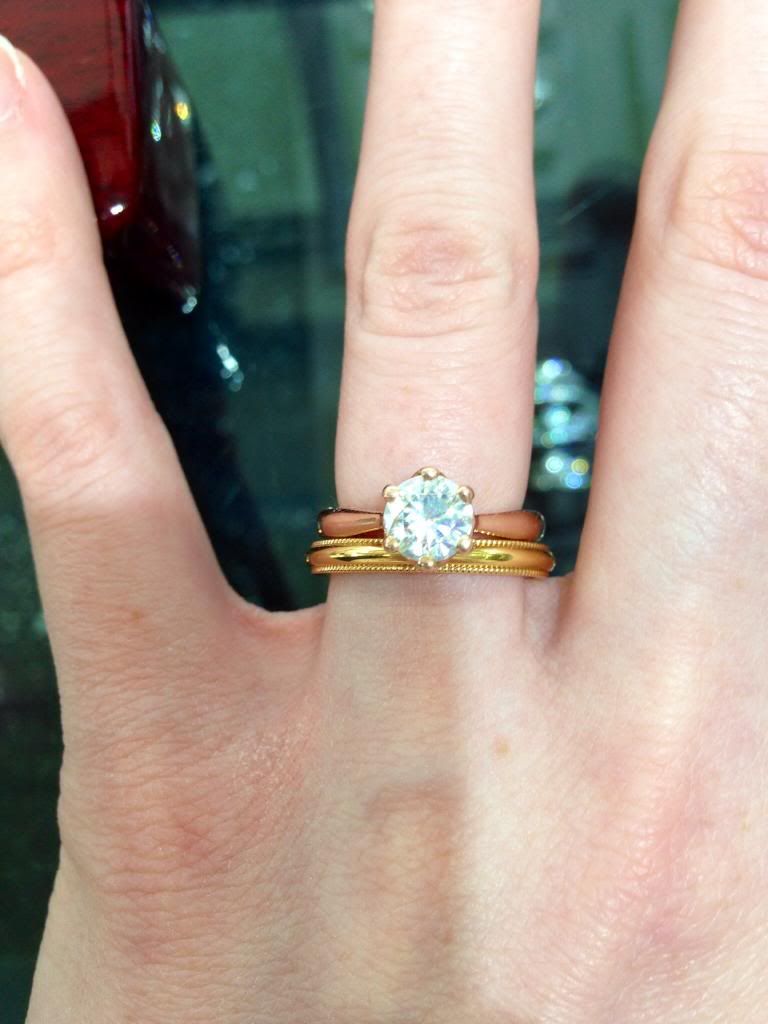 3mm

I'll be getting it in rose gold to match. I think my ering is a 2mm tapering down to … Something. Don't know the exact size specs.
What do you all think?
Edited to add: if you can put why you prefer one over the other, I'd love to hear the reasoning. Also, I'd love to see anyone elses milgrain bands!! Or similar styles.