Post # 1
I'm down to the top three, and having trouble choosing (FI likes them all). We're having a romantic, elegant French-style wedding in Bali. Our colours are blush, charcoal/mink grey and gold. We would be getting invitations and RSVP cards only at this stage.
1) 'Chinoserie' from Lucky Luxe (either letterpress or flat print)
This was my initial favourite because the design encapsulates both Asian and European influences. We would do this in blush with either gold foil or matte gold lettering. However, I'm tempted to get this in flatprint because it's much less expensive than the letterpress option (less than $1000 versus $1600 for 50 suites).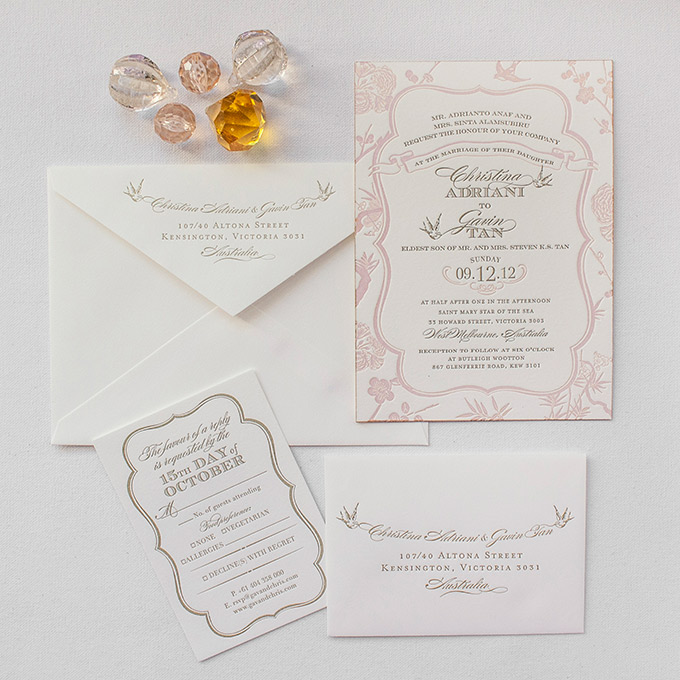 2) Aerialist 'Parfumerie' in letterpress
I like how elegant this suite is…and would probably stick with the colours pictured, birch and gold. Great price – around $900 for letterpress.
3) Cheree Bee 'Champagne Taste' in thermography
This was FI's initial favourite, but I feel like it's expensive for what it is. $1200 for flat/thermo and $1600 for letterpress, and with the added extras it will easily reach $2000.
Would love to hear some opinions!