Post # 1
Trying hard to narrow down the type of e-ring I want, but I've been terribly indecisive! I'm trying to get this thing on my finger, so I want to just pick already and get on with it! 😉
I've considered both classic and nature-y type rings (which match my style/personality)
— The classic type I've got my eye on would be a thin band, four prong basket set solitaire for the 1.5 round center stone we already have.
Pros: timeless, never goes out of style, can make it more unique with a wedding band or a stacked ring, will set off the center stone, has the clean lines I love, would be the least expensive option here as well. But, is it more classic than I am?
— I also like 3-stones, which would be timeless and elegant, but more substantial. I typically wear big rings and have a somewhat bigger hand. And I totally swoon over certain 3-stones I see. But, is it too blingy for me? Would it take away from my gorgeous center stone?
— The final contender is the naturey ring. A strong competitor at first, I ruled them out when I was only finding juvenile styles available. However I looked through Green Lake and their stuff is beautiful. Concerns: Would end up pricey, also afraid that I may like it today, but what about 10, 20 yrs from now? Will it look dated or will I get tired of it? Could I have a ring like this as a RHR instead and use my once chance to have a real e-ringy e-ring? However, I love how it would be unique, striking, totally one of a kind, and be very 'me'. It would be a stand out.
What should I chose? I just want to decide and start the next steps already!!
Here's some examples though not the exact items at this point, some of the inspiration! (No matter what will have a 1.5 ct round center)
solitaire:
three stone: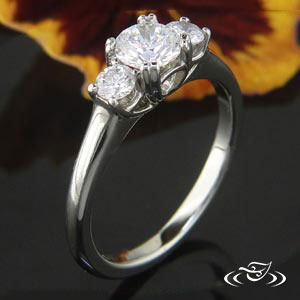 nature themed: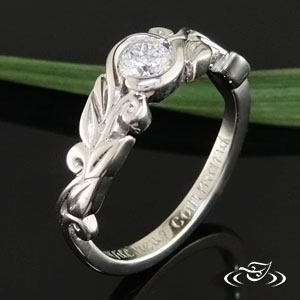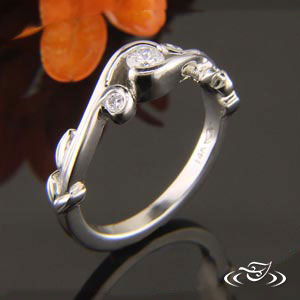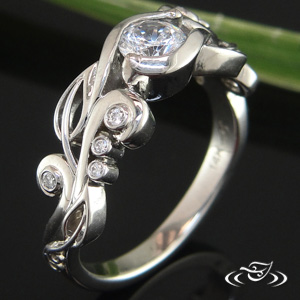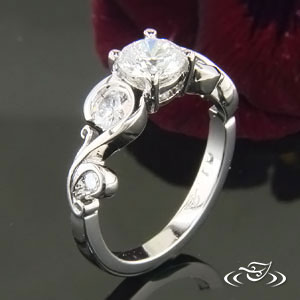 thanks!!!