Post # 1
Hey bees!
I've pretty much known all along that I would need to get my wedding dress custom-made. Here's a list of why:
1. I want to wear a coloured wedding dress – not blush or champange – I'm thinking sapphire blue.
2. Our venue is kind of 1930s so I want a vintage inspired dress.
3. I'm plus size (size 24 Australian – the wedding dresses I've tried on were size 28, though they were all a bit too big for me up top). I may lose weight before the wedding, but I'm not going to count on it, and even if I do I doubt it's going to change the type of dress I can wear too much.
4. I'm apple-peary with not much of a waist, and 5 foot 6 tall. I have F cup boobs but due to the lack of waist they don't look as big as that. Most clothes I buy need to be taken in at the bust. My shoulders are not too broad, but I don't like my under-arm area.
5. I tried on some wedding dresses at a specialist plus size place and just about hated all of them, even though they fit me – they were all too frilly and blingy and WHITE for me. The dresses I liked most were simple bridesmaids dresses.
I really love the 1930s dresses like those by Jenny Packham or Claire Pettibone but they would be an utter disaster with my figure even if I could fit in to them. So really I'm just going for something vaguely vintage.
I definitely want a-line and I definitely want sleeves or straps of some kind – though I don't completely hate how I look in strapless, no bride in the 1930s wore strapless so if that's the only genuinely vintage thing I can do, I'll do it.
First, here is a picture of me. I'm sorry for the crap photo and for my stepson's bedroom, and please try and not to scream too much when you see me:
Basically, I'm thinking of:
* An a-line dress, but a fairly straight a-line. Somewhere between these two Maggie dresses:
* A draped/pleated layer that's gathered at the centre. Like in these dresses (Octavia Spencer for the win) and also like in the first Maggie dress above.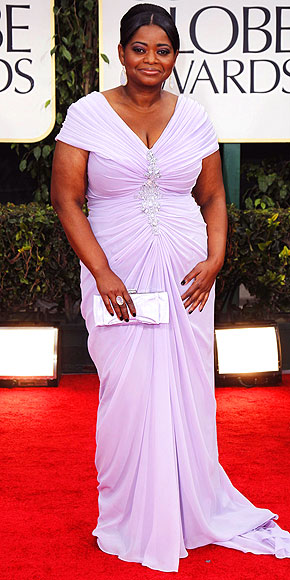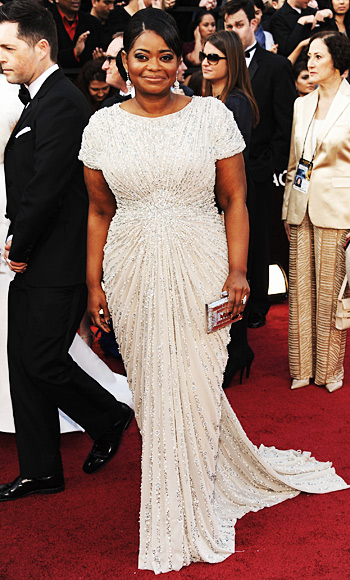 * A v-neck that's as low as possible. As my bra is quite high cut (not much I can do about that), I'd probably need to have some kind of modesty panel/inner part of the dress to cover it up. Like in this dress:
* Flutter sleeves that cover the under side of the arm. Like this:
The above dress is also similar to the colour I want, though I may go slightly darker.
My problem is, I don't really know how all these elements will look together. I know that individually they all work on me.
Can anybody try and imagine how this might look? Will it work? Or can you thnk of something different?
I am seeing a dressmaker on Saturday so I want to have a reasonable idea of what I want by then.
HALP!