Post # 1
This is the new love of my life 🙂
I want a short veil. I don't want it over my face and I don't want a bird cage (although I do like those too, so I'm not completely ruling those out) and I just want one layer. I want a shoulder length veil. They seem to be hard to find. When I search for them they are usually closer to elbow length. I do not want longer than my shoulders. ALL that being said, I am open to suggestions if you think I'm on the wrong track regarding the veil style based on the dress etc.
Veil 1:
I like the length and fullness of this one, I'm just not sure the defined edging quite goes with the dress…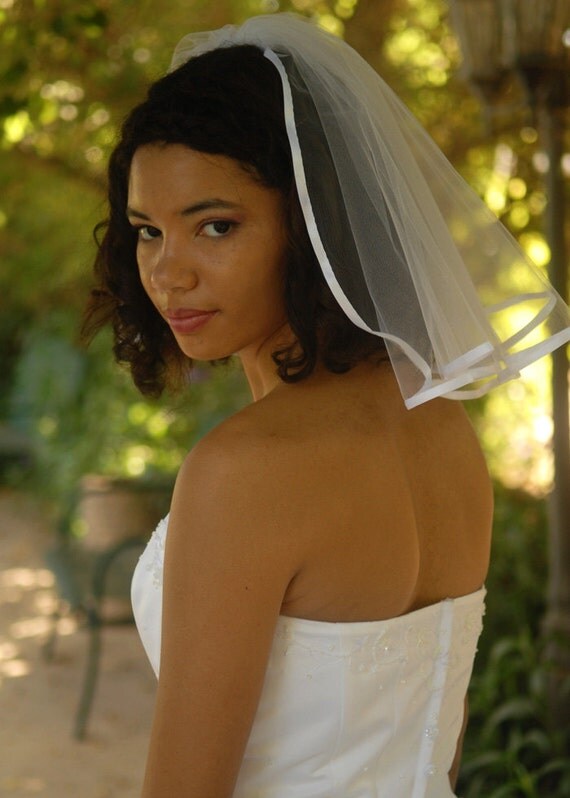 Veil 2
I like this one a lot, especially if she could customize it to be shorter.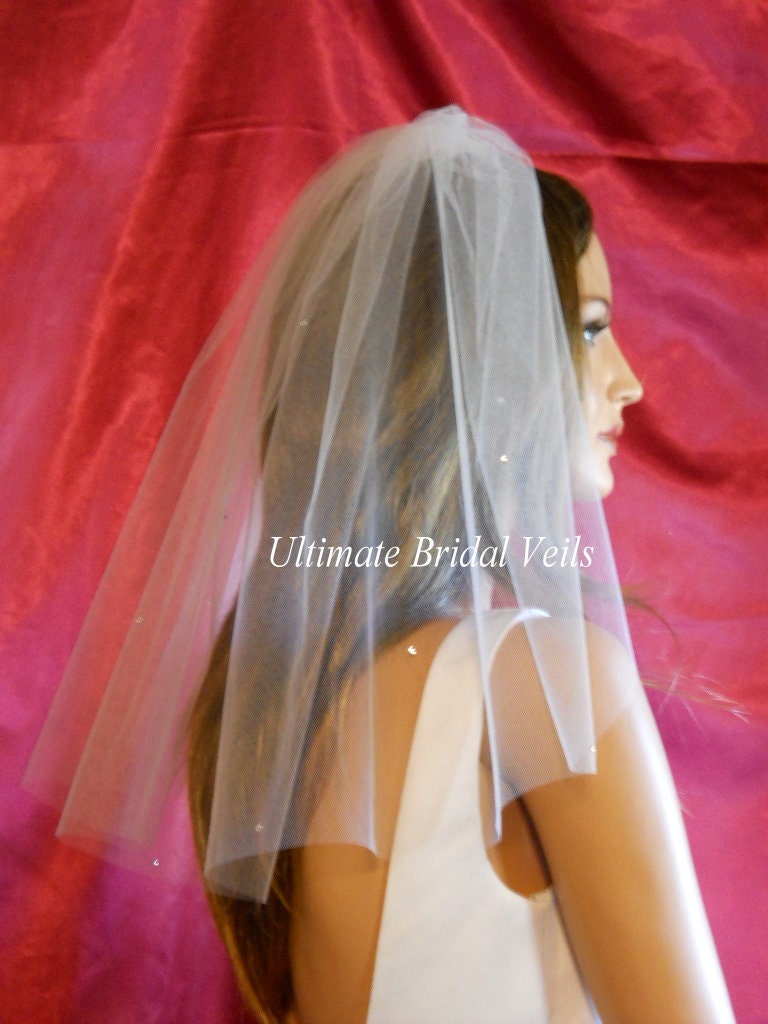 Veil 3:
Ditto on this one.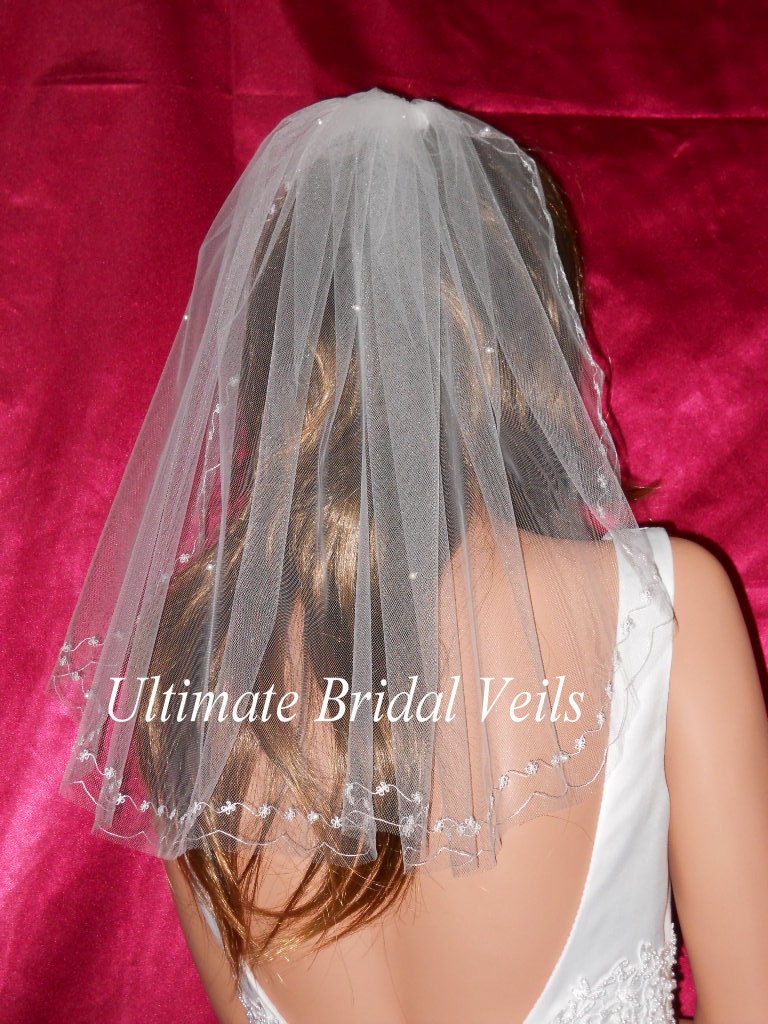 I forgot to mention that I also want something very sheer (another reason I just want one tier).
I would love to see suggestions!