Post # 1
Hi bees! So I would like my bridesmaids to carry this lantern, but unfortunately I didn't realize this until Anthropologie was already sold out: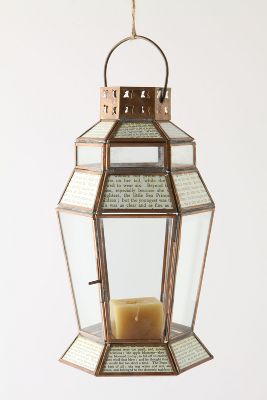 Do you know of anywhere else selling anything even similar to this? Or secondly, do you have ideas on how I could replicate it (maybe find a plain lantern that looks like it and then I can decoupage novel pages on there)?
Help me bees – as usual, you're my only hope!