Post # 1
This is my dress.
I'm getting an A-line crinoline. The people who sell it sell it in several colors. I do not want it in white. I'm thinking something bright.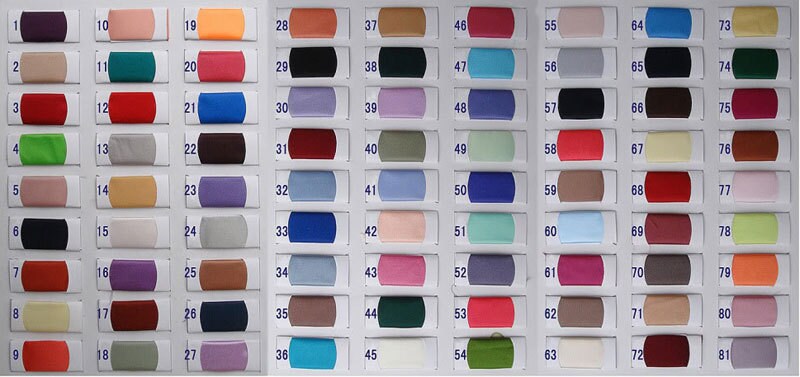 This is the palette I can choose from. It's mostly between 39, 51, 58 and 60.
(Wedding colors are teal and purple, bridesmaids are in purple, but I have no need to match anything.)
It obviously won't show up all the time but in some pictures/sitting down/etc. I'm sure it will.