Post # 1
So our dog is going to be the ringbearer for our ceremony. He won't actually carry the rings, but will add a factor of adorable that can't be denied. Besides, he's basically like our kid.
I found several tuxedo options on Etsy, and am trying to pick the right one. We want sophisticated, cute, with a hint of funny. It's a pretty untraditional wedding anyways 🙂
This isn't my dog, but the "model" on Etsy.
Option #1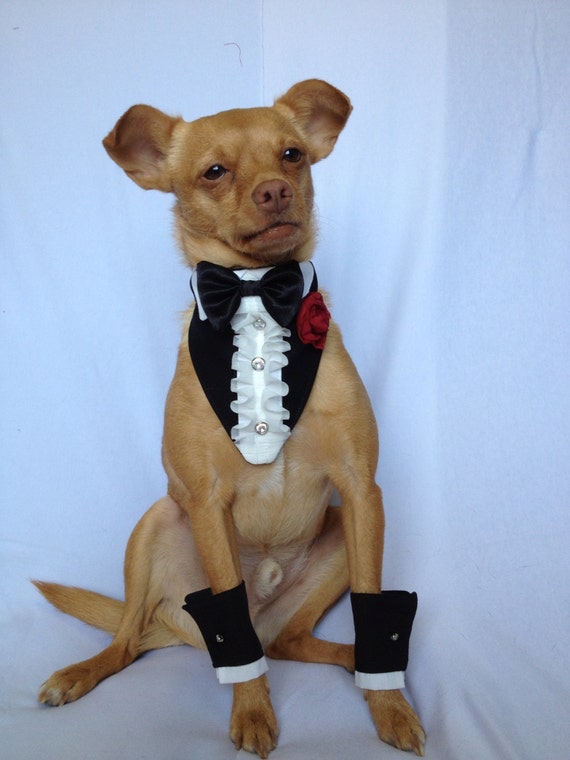 Option #2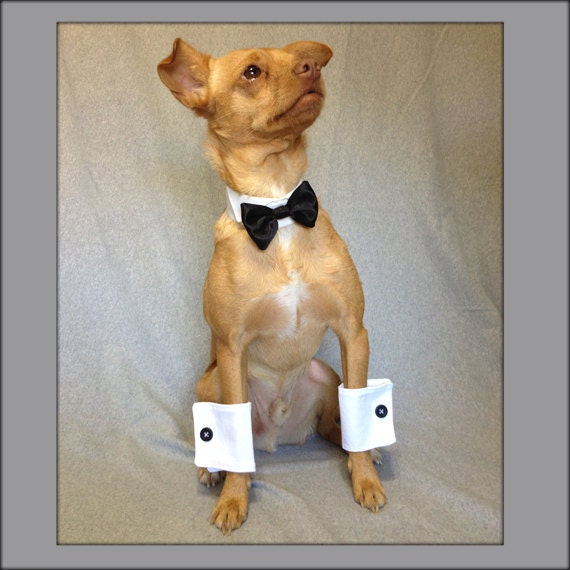 Option #3