Post # 1
Wedding: October 2014 - UK
So I need to order my shoes before my first dress fitting in July (which is near as dammit next month). I originally wanted some bright coloured shoes, but having discovered that bridal shoes have extra padding in for added comfort, I've decided to go the slightly more traditional route since I am a grouchy beast when my feet hurt, haha!
I've narrowed it down to two choices, what do you think ladies?
1) Cathy – £60
Pros:
– Cheaper
– Could be dyed later
– Lower heel
Cons:
– A bit boring?
2) Elizabeth – £150
Pros:
– Super pretty
– Very elegant
– look how pretty though
Cons:
– slightly higher heel
– couldn't be dyed
– more expensive
Haha having written down the list of pros and cons, I feel like it's an obvious choice! I've been doing a load of surveys online so I have saved up enough to get about £35 off whichever pair I choose, but I guess I'm just kind of torn. Like, I feel like the Cathy is the obvious choice, and they're nice, and much more practical, but I guess I do like the Elizabeth shoes a bit better. But then would the Elizabeth shoes go so well with my dress?
Here is my dress, for reference: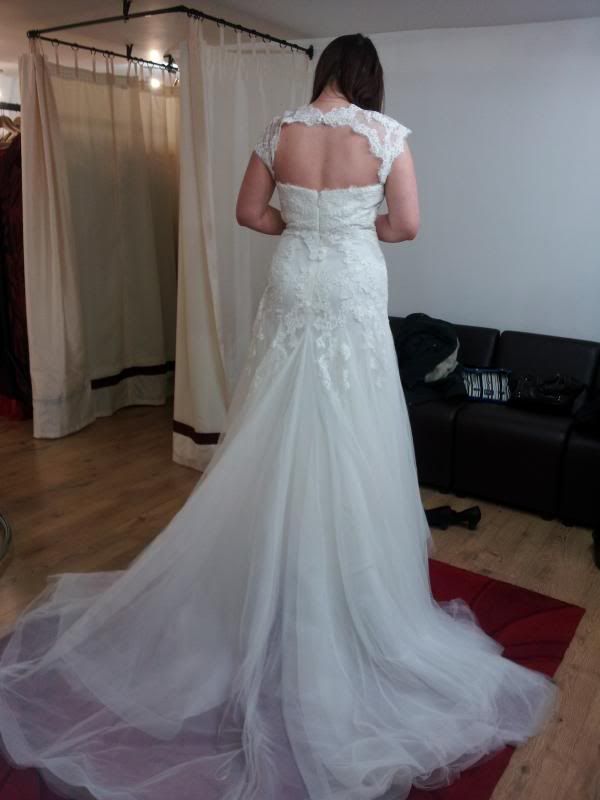 Your thoughts are valued, Bees! Any help, comments or alternative suggestions greatly appreciated!