Post # 1
We are currently in the process of getting my ring custom-made. These are not my stones but the inspiration photos that were used. The first picture shows the colors that will be used, the second photo shows a ring with similar size stones to mines. According to the Etsy page, I found the picture on it is less than an mm smaller than my stones. My ring will have a pear diamond but I went with a different cut beside the princess.
Should I get it paved? I love the simple look so much but, I'm starting to think it might look good paved.
If I was to get it paved I would prefer natural Fancy yellow diamonds (to match my stone), I bought it up before to the jeweler and he said he can do it with enhanced yellow diamonds for the same price as white diamonds. I don't like the idea of that. His enhanced yellow diamonds look a bit off to me. Much darker than my stone, they looked like vivid diamonds. Plus I like natural diamonds. So I'd probably just go white. (He said he can do it with Fancy diamonds but his quote was ridiculously high) We bought our yellow diamond from Lauren B (which was pretty pricey BUT great quility you can't find on blue nile, james allen, etc for color stones) and the white diamond from Blue Nile. So hearing his prices for stones seems ridiculous to us now lol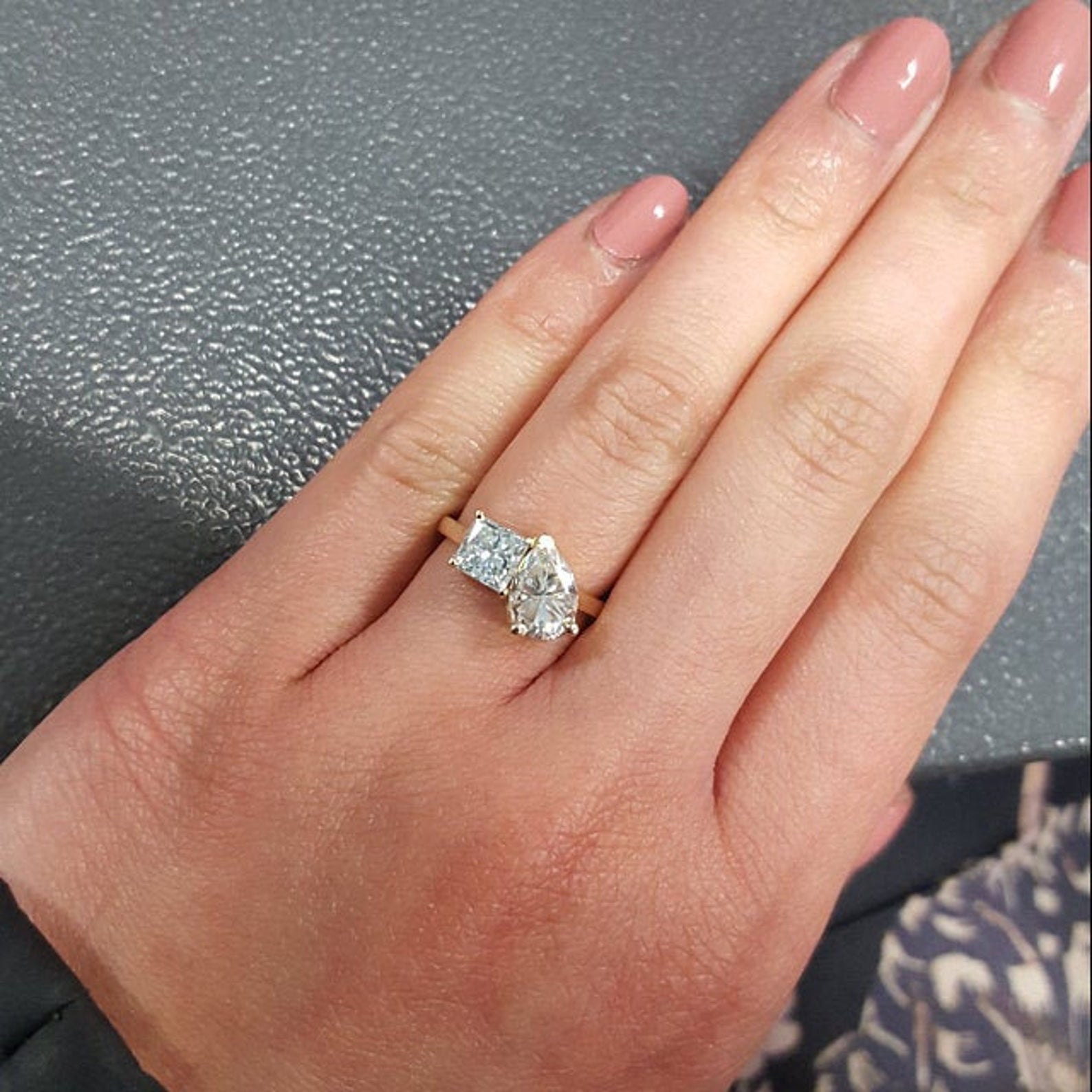 This diamond is a lighter shade of yellow than mines, and I would not add a halo to my stones.