Post # 1
Hello bees! I posted a while ago about the Truvelle Carolina dress, and I think I'm getting close(ish) to a decision.
I absolutely love the bodice and full skirt on this dress, but I can't shake my obsession with tulle. Something I've been thinking about is adding a tulle overskirt for the ceremony, something quite light (1-2 layers).
Could you see this working? Bees who have added tulle overskirts, I'd love to see pics of your dresses!! Thanks so much!
Truvelle Carolina:
Light tulle overskirt: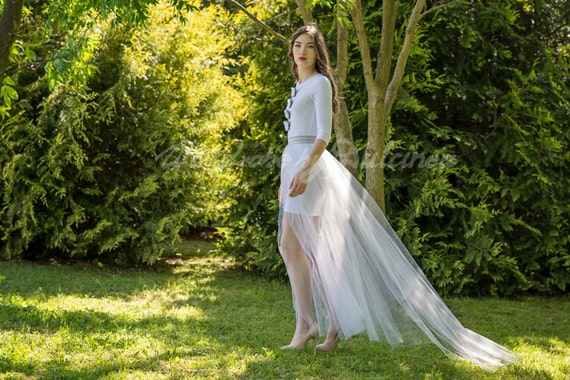 Bigger tulle overskirt: