Post # 1
We're having trouble making a final decision on my fiance's ring, so I was hoping to get some insight from the bees!
His favorite ring is this wood and sterling silver ring by Etsy seller naturalezanica, it's about $300. However, I'm worried about it lasting.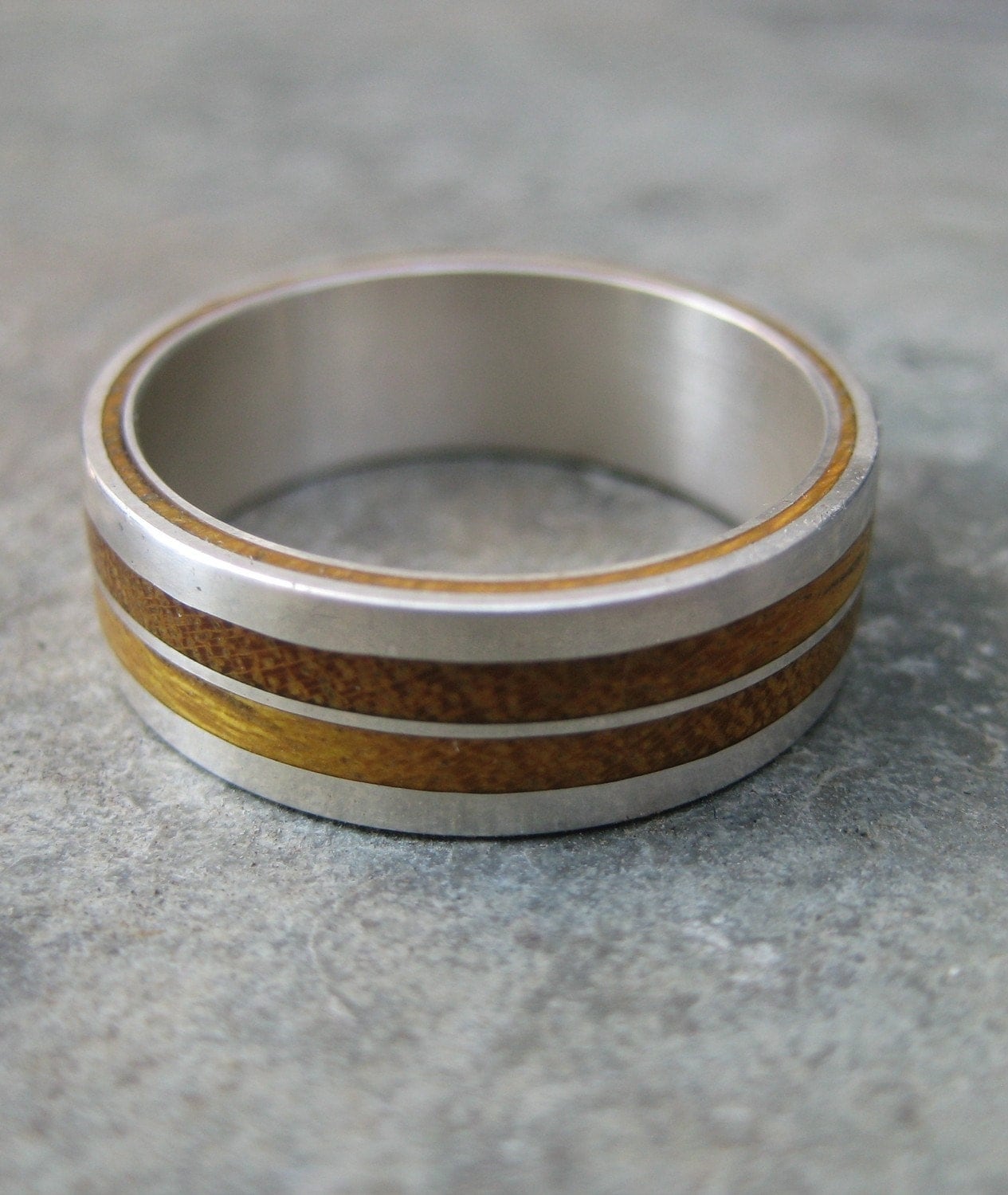 He also likes the idea of getting a ring to "match" my sapphire ring, and we've been looking at this one on Gemvara. I really like that it could be an heirloom piece to pass on. It'd be about $500 in sterling silver and $2000 in palladium (slightly out of our budget, but if it'll last a lifetime, it could be worth it).
Should we just get the wood ring, even though it might not last? Or should we go all out with the palladium ring, and someday he could get the wood one for fun? Do you have experience with a men's sterling silver or wood ring?