Post # 1
We're definitely doing plantable seed paper escort cards, because I lovelovelove the "Please Be Seeded!" pun! 😀
But, I need to figure out how I want to do it!
I like this style, with a simple tent card and a seeded shape in the corner: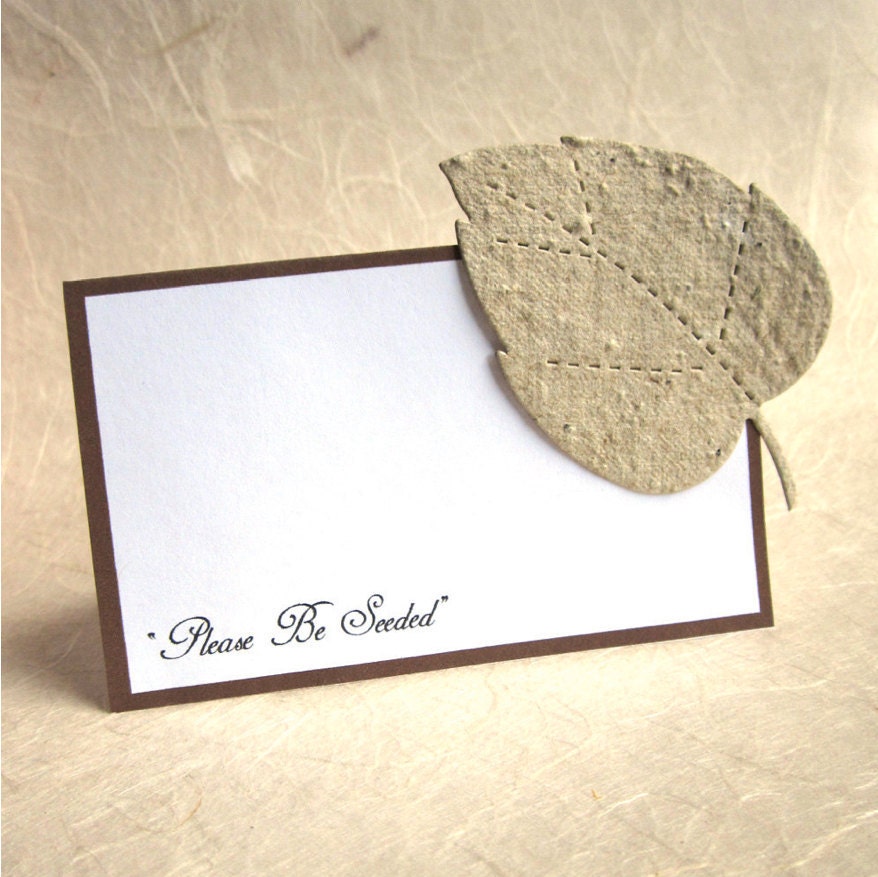 Here's a mini inspiration board of my wedding vision:
LOVE Blue Orchids!
Then I found these cut seed paper shapes:
If I get them made in THIS color:
Could they pass as blue orchids?? Or is the shape not orchid-like enough?
* Please note: these will not be my only favors… but I put this post in this section because the seed cards would be a sort of extra "favor" to take home.