Post # 1
My dress is the Maggie Sattero – Adalee. I struggled to find a dress because I always wanted a big ball gown, but loved how the lace dresses now showed off my curves. I feel in love with this dress because it had the best of both worlds. I am also doing a sparkly belt with it. The way this bee looks in this picture is almost exactly the way I look in my dress. (belt too!) http://boards.weddingbee.com/topic/which-dress-do-you-prefer-6
Anyhow, I can't really decide on a veil/look that I want with it. I don't know if I have enough "guts" to stray too far away from the traditional veil, but I want something fun and spunky on top to compliment the bottom of the dress.
So, will you give ideas or suggestions on which look you like? I plan to go try several on, but here are my choices (in white of course).
Pouf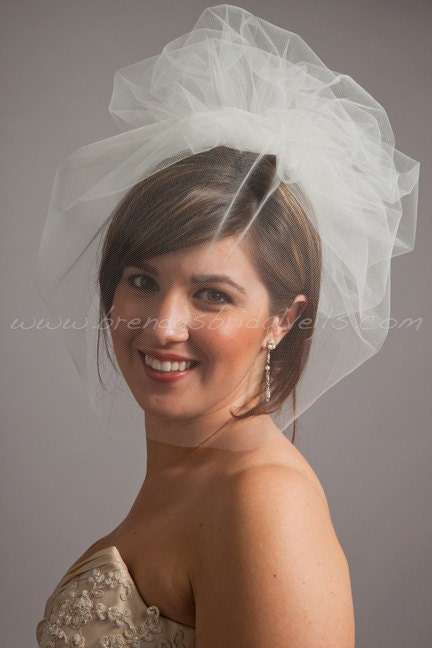 http://www.etsy.com/listing/63195525/illusion-tulle-17-bridal-birdcage-veil
5 Layer (with a cut-edge)
http://www.advantagebridal.com/jljv4903.html#.UIFf12_A9kk
or just your traditional elbow length veil.
Let me know what you think! Thank you!