Post # 1
We are getting married in the woods. Our flowers are white lilies and blue dendrobium orchids.
Here's the inside of my venue; it's a very old and rustic building of natural wood and stone, with natural wood beams throughout.
Here are the mock-ups of centerpieces…. half of the tables will have the low bowls with floating blue orchids, and half the tables will have the cylinders with submerged blue orchids (like the second picture).
So, my question for you bees… Would table numbers like this go well?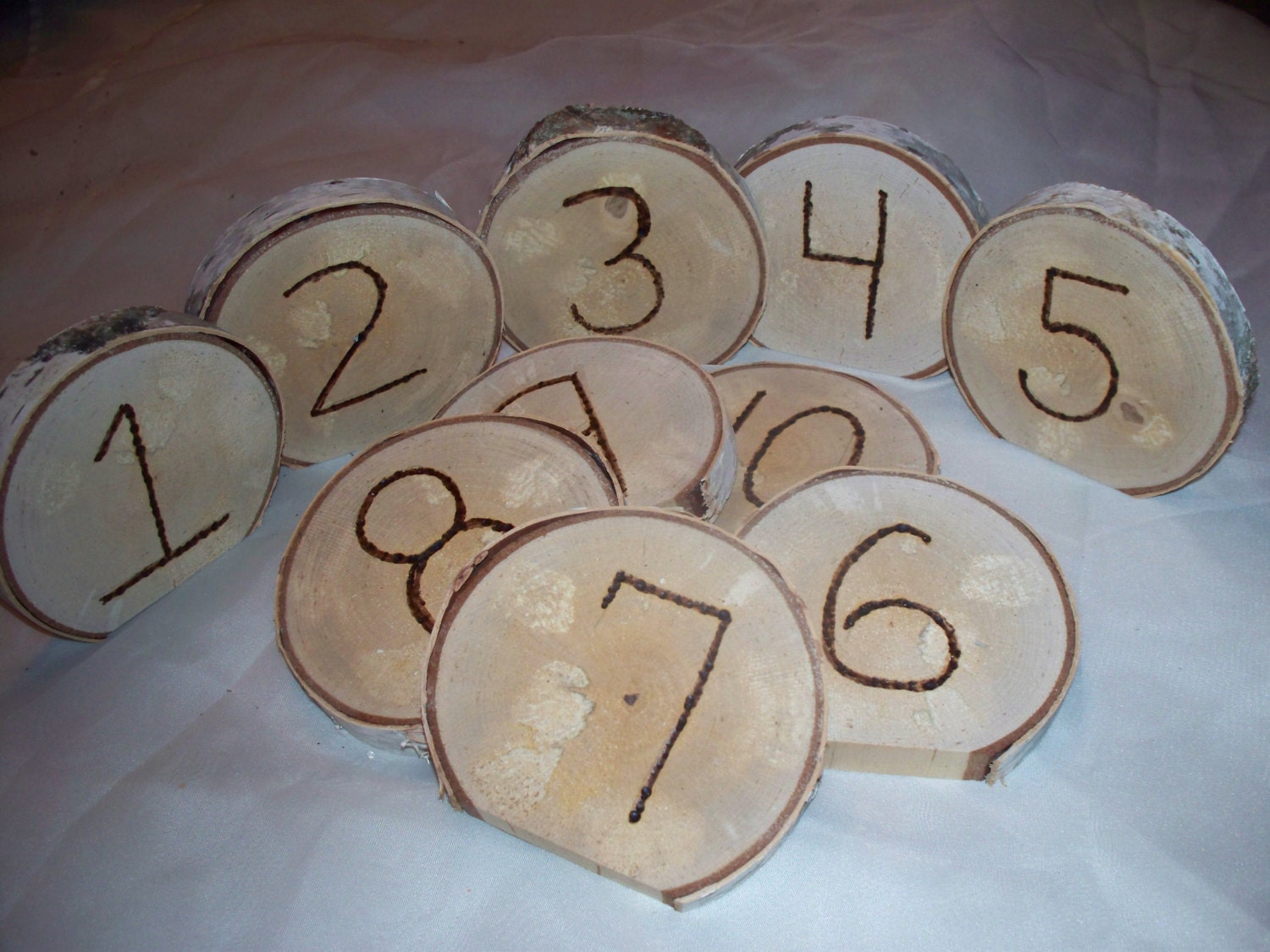 I have wood slabs (ones with the bottoms flat like in that second and third pictures), but am having difficulty deciding if I should use them, and if so, HOW to use them- should I paint numbers on (paint may look more elegant to go with the flowers? And I could paint the numbers blue to match? Or paint with glittery paint to add some bling?), or wood-burn the numbers (to stick with the rustic-ness of the venue)?
Help! 🙂