Post # 1
Hey Ladies – I posted here about a week ago with my dress selection dilemma of selecting between two dresses I liked equally. THANK YOU TO EVERYONE WHO RESPONDED!! Overwhelmingly everyone loved dress #1, and I was almost set on just going for it, but I was still wishy-washy . Then, me being a little weasel, decided to show pictures of various dresses I've tried on to my fiancé. Interestingly, he wasn't too thrilled when he saw dress 1…I guess if I knew the dress would be THE ONE, I wouldn't have shown him pictures to solicit his comments.
However, I didn't believe there was THE ONE out there…after all, I had tried on hundreds of dresses and went to nearly all the bride shops in South Florida. I thought I exhausted all my options, and finding THE ONE was just some fairytale hogwash. A few other ladies also commented that I shouldn't give up the search and that I should keep looking for the right dress…so in an a last stitch effort to find a gown…maybe one that Liked a little better than the other two choices, I headed out again and lo and behold, I think I found THE ONE. This was the second dress I put on at the store, and I just absolutely loved it. It felt so right and made me feel like the princess that I wanted to feel like.
Our overall wedding style is Vintage Glam (I'll be having some ostrich plumes in my bouquet). I also wanted to feel like a princess, but not in a dress that was too overwhelming, and at the same time, I wanted a classic Princess Grace Kelly look. Despite me thinking I really love this dress (below), I also have an incredible fear in wearing a dress that is so wrong for me or one that people will think "why did she pick that dress?" Or wear a dress that is just awful looking…so with that said, I would love to solicit your feedback again.
The dress below is in a color like Blush, but I would get it in white and white lace with silver beadings. What do you think of this dress? Tell me your honest opinion? THANK YOU!!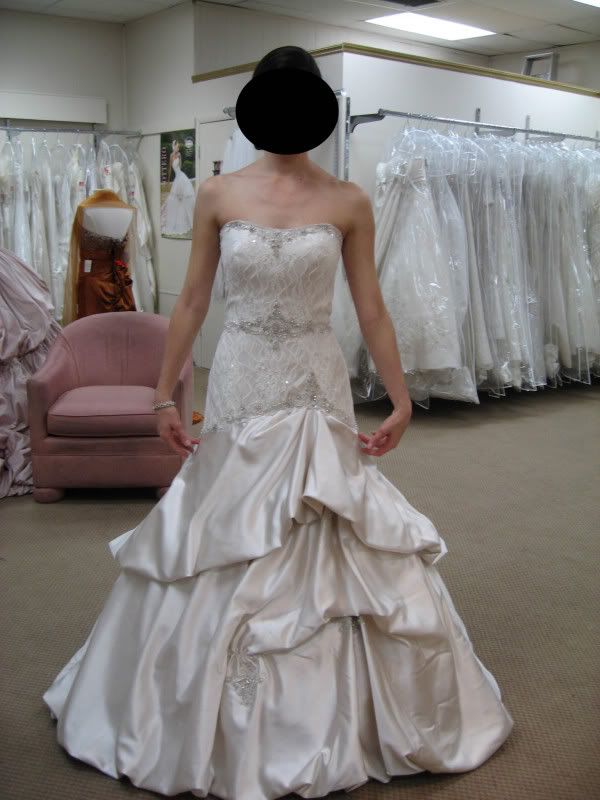 " mce_src="" alt="1" border="" hspace="" vspace="" width="" height="" align="middle" />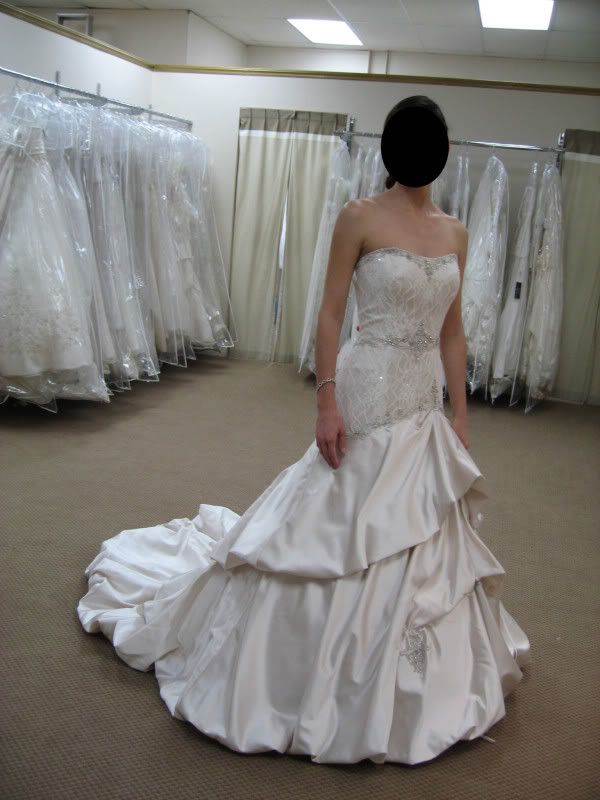 " mce_src="" alt="2" border="" hspace="" vspace="" width="" height="" align="middle" />
The back view
" mce_src="" alt="3" border="" hspace="" vspace="" width="" height="" align="middle" />
Just for kicks, these were the other two dresses I was considering:
" mce_src="" alt="4" border="" hspace="" vspace="" width="" height="" align="middle" />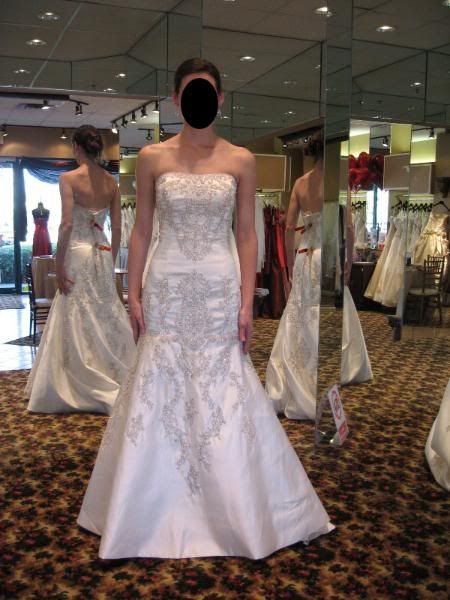 " mce_src="" alt="5" border="" hspace="" vspace="" width="" height="" align="middle" />