Post # 1
I'm not sure how many of you can identify with this, but when I started planning for our wedding, I wanted something simple, elegant, and us. I imagined something much like Sherry and John's wedding at Young House Love, which they had in their backyard: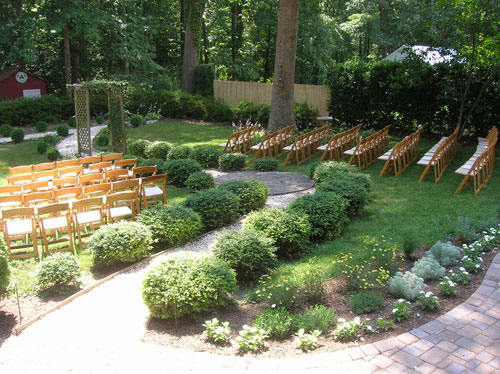 But, you know, reality set in. The guest list doubled because my parents and the Future In-Laws have made it clear that it's very important to them that their friends and our extended family are all there. Regardless of whether they're paying, we really do want them to feel like this is their day to celebrate as well, so we've cut down the list as much as we're going to.
And then there's the location – "us" has a lot to do with our city. And Chicago is expensive and notorious for having awful weather. Which means that even if we had a simple outdoor location, we'd have to pay for a backup as well. And all the backups that fit our criteria are venues with huge bills themselves.
You know the process…. it's a slippery slope, and before you know it your dream wedding is still beautiful, but totally different from the simple affair it was originally intended to be.
So my question to you is, in what way did you uncomplicate your wedding? How did you simplify things or make them more you?