Post # 1
So I notice people have two different approaches to wrapping their Hanukkah and Christmas presents.
Some people chose one or two wrapping papers for the year and all the gifts are wrapped in that wrapping paper. (picture A). While others try to wrap in as many different papers as possible. (picture B). Which one are you? Why?
I try to wrap in as many as possible. I love seeing the ecclectic mix of wrapping under our Christmukkah tree. Plus I can't pass up a good deal on wrapping paper after the holidays so I've amassed quite a collection of papers.
A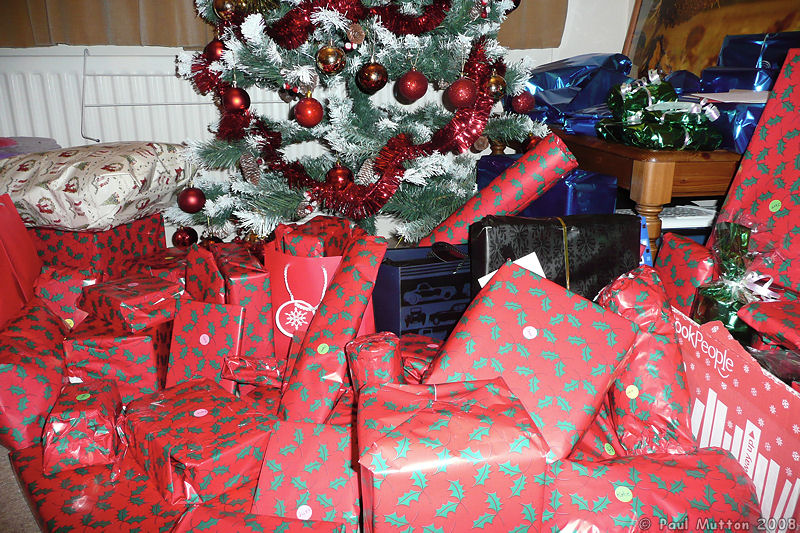 B