Post # 1
Our ceremony and reception will be in the same room. Theres no space for guests to go to a different place to turn the ceremony space into a reception space afterwards, so the guests will be seated at the tabled during the ceremony.
Heres a sketch I did of the room layout.
I'm going to buy these for the aisle (along the lines that says entrance,) except they'll be teal, purple and white.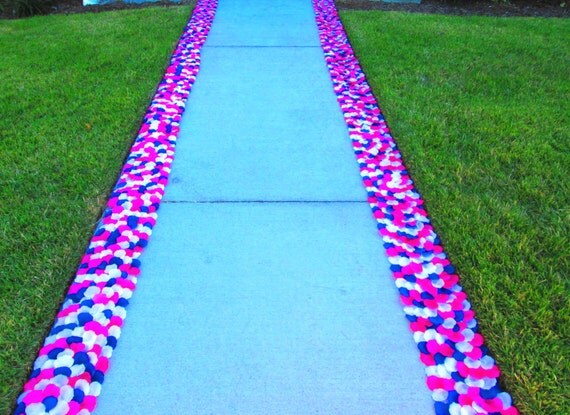 And we'll be standing right where the "dance floor" starts. But should we put any decorations where we'll be standing? They'd have to be moved afterwards, so would that be too awkward? I love those hanging ribbon backdrop things, but would that look weird plopped into the middle of a room? And there wouldnt really be anywhere to move it out of the way.