Post # 1
Hi there bees! My hair trial is quickly approaching! I've got a week and a half left and I'm not sure I know what I want! I'm drawn between either fully up or mostly down.
Pros/Cons–
Fully Up: Pro:I don't have to worry about my hair de-curling (I swear, my hair hates curling!) Con: I hate how I look from the side with my hair up. I'm super self-conscious about how my chin is! (weird I know, but I'm a freak!)
Mostly Down: Pro: Really pretty, and makes me feel better about myself. Con: I know it'll come undone much much easier! If it's windy, it'll get in my face, and probably stuck on my lips! Might potentially end up feeling gross by the end of the night (due to flatness of hair and so much hairspray!)
Here's a couple links to my dress: (Since photos won't work)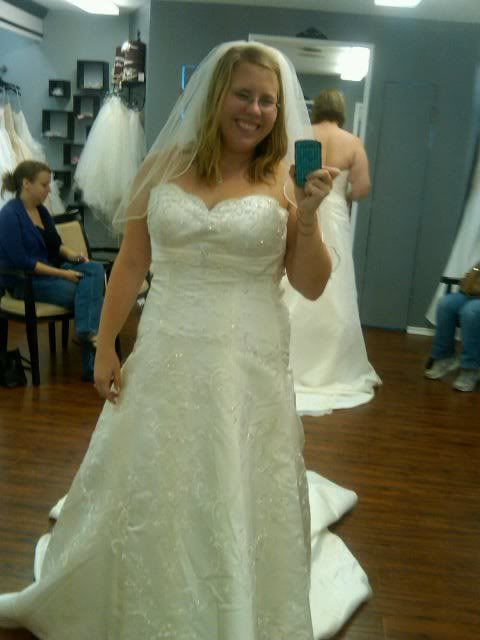 Here's what I had in mind, I'm open to a lot of suggestions!!
Fully Up: http://media.theknot.com/ImageStage/Objects/0003/0020027/large_image.jpg
Mostly Down: http://media.theknot.com/ImageStage/Objects/0003/0024422/large_image.jpg

Edit: My hair is much longer now than in the photos, probably by a good 4 inches!