Post # 1
How am i supposed to tell her i dont like the dress she's chosen?
She went for a strapless bridesmaids dress that would normally be very formal, but she said that because she's shortening it to tea length, that makes it more casual.
Nothing about my wedding is formal.
my boys: (plus sleeves rolled up)
my girls: (in black)
and my mil wants to wear: in bright turquoise.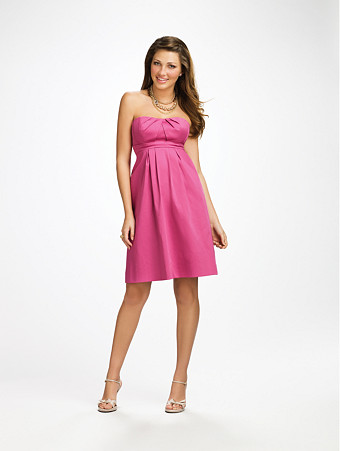 now this wouldnt be a problem.. for a bridesmaid. but everyone else is wearing dark colors or black.. i told the moms that they could wear dark jewel tones.. my mom is wearing a dark green, so i told fmil to wear a sapphire (sp?) color bc she has crazy blue eyes.. and she chose a turquoise that is lighter and brighter than my wedding colors.. i feel like shes going to stick out like a sore thumb and i dont want that to happen.. how do i tell her nicely? or can i even say anything? can i discreetly buy her a bolero!?!
am i a bad person…. ?