Post # 1
I'm a short bride- I maxed out at 4'11 3/4″ at the age of twelve- but I'm curvy. Originally I thought that because of my size, I would get a simple A-line dress, but I ended up with an ivory gown with beading and pickups.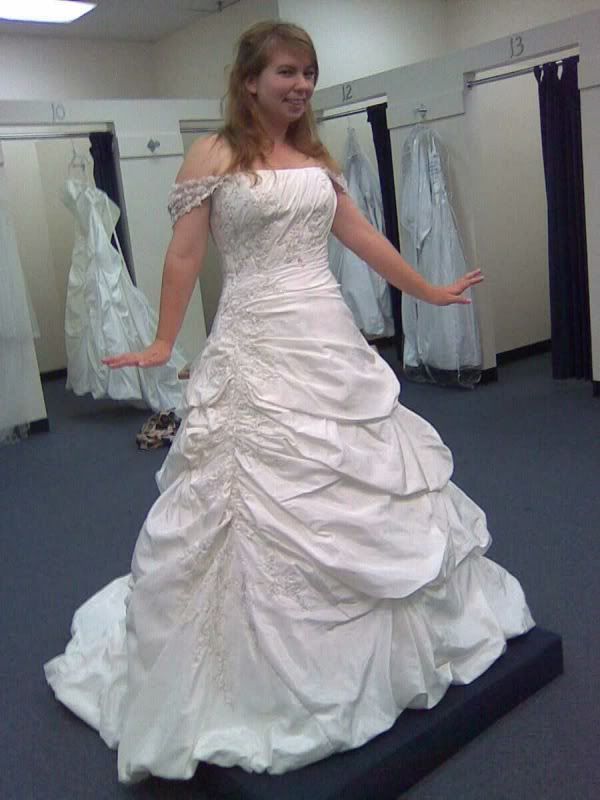 It was a discontinued sample dress, so I bought it that day. (It was under $700.) I started doubting my choice a couple months later, but everyone who's seen the dress and seen me in it said it was beautiful.
But…
Last month I went in for alterations, and I was NOT A FAN. I liked it all right while she was pinning and bustling me, but when I looked at the pictures that she had taken so I could show my bridesmaids, I hated it.
It might be the lack of makeup, the squishy "time of the month" face, the hair that is still too dark (I had to dye it for a show), or my crappy camera, but I just hate these pictures.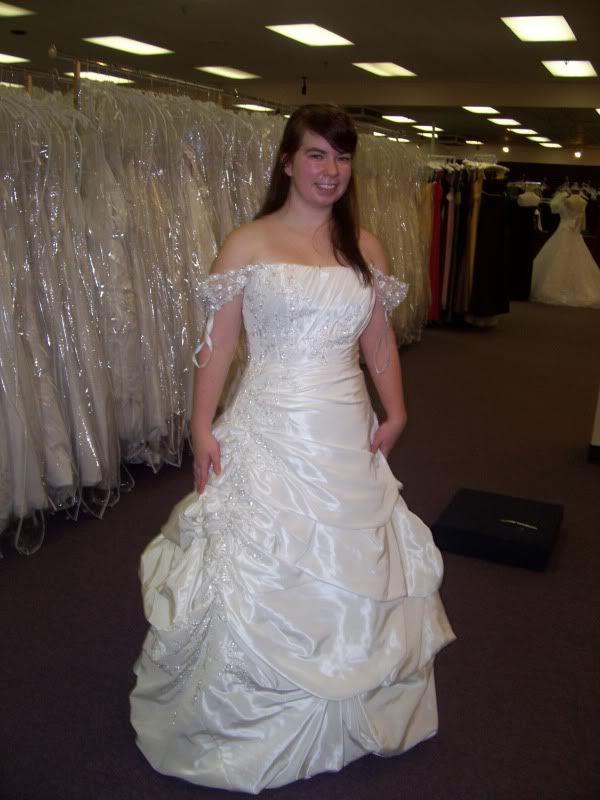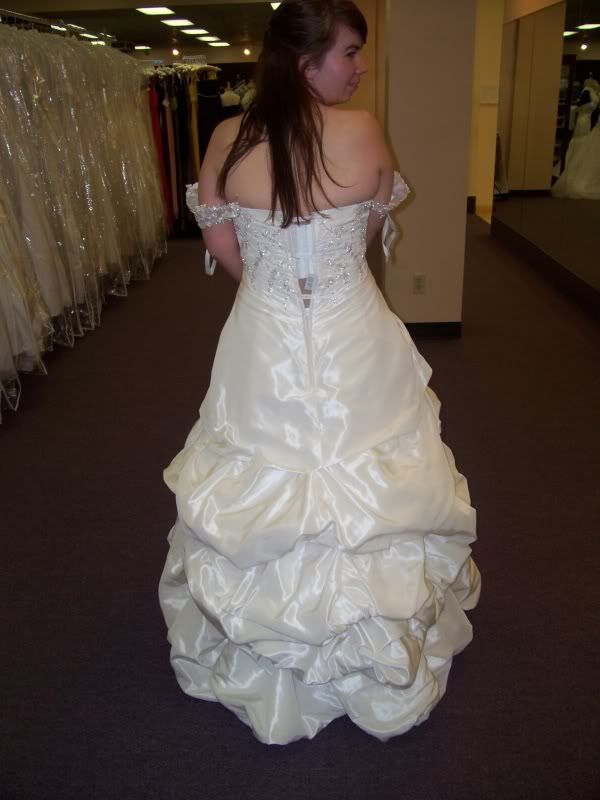 I just don't know what to do. My wedding is next month, and I've already invested a lot of money in this dress. Granted, I have a reception dress that I could wear instead, but part of me really wants the princess dress. I'm just tired of waffling.