Post # 1
WOW! After two months of trying to figure out the designs of my STD's, Invitations and general designs on my wedding, I FINALLY FINALLY found something that feels so totally right, and I am in LOVE! Here is a few samples of what I am getting for my Country Floral Vintage wedding: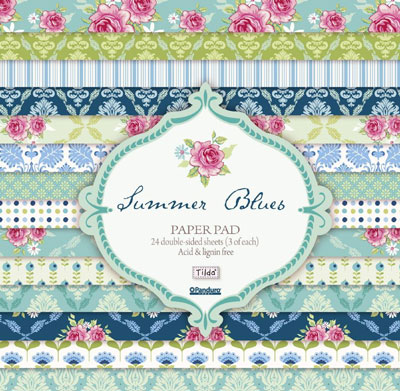 (These are cutout figures I will place on the invitations, and the horses are in Swedish called "Dalahästar" and these are a modernized version of them, they usually are red or blue)
The two designblocks are going to be the main theme for STD's, Invitations, Programme, Menu and Thank you cards with button brads and ribbons. I will print out the invitation sheets and place them in the brown invitation cards (I don't want to glue them on so I need to find another way of placing them on the cards without it looking ugly)
I could not decide on the colours,and well, I got crazy let's leave it at that. Plain and simple crazy, but then my Boyfriend or Best Friend plainly said:
Okay, do pink for the girls and blue for the guys (?). That way, we don't need to hassle with this colourtheme, and we both get what we want. I think I have the best Boyfriend or Best Friend ever! SO, adding a few more things that I am getting.
I am going to make the name cards for the tables, I am not sure yet if I am having linen or just fancy tissues: But I found small mini clothespins to place the seating charts on each table setting:
And I found pretty Brads (Buttons) to stick with the ribbons on the invitations:
SOO CUTE!
I was thinking of having this fabric as table cloth:
And then I found ribbons to use on the favours (truffles or cookies in simple cellofan bags) to seal them with and stickers too:
Here is the paper for the invitations:
TAGS:
I was thinking of using white filter pen on the envelopes and use my pink divine twine some were, I was thinking of ribbons.. Sorry for the many pics, but this was what I wanted from the start, so I am soo happy! I am getting the wedding I want now! 😀
OH btw.. the tissues:
I will have either white peonies and roses and some rustic florals to go with that as accents, the floral and other table settings will be in white, I feel it can be TOO much colours if I use pink/yllow/orange.. what doo you guys think?
I have a alot of vintage things packed away in storage that I will use for the rest of decoration (silver plates for floral arrangements, etc etc.)
Only question is.. is it really okay to do the table setting pink/blue, as my Boyfriend or Best Friend suggested? I think it is fun and a bit corky, but what do you guys think?
Thanks for answering ^_^