Post # 1
I have had my dress in my possession since July since the bridal salon didn't want to keep storing it during their busy season. I bought my dress super early since we initially thought the wedding would be earlier than it ended up being, long story. Anyways, I happened to be upstairs near my sister's second bedroom where we're keeping the dress and I decided to take a look. And this is what I found.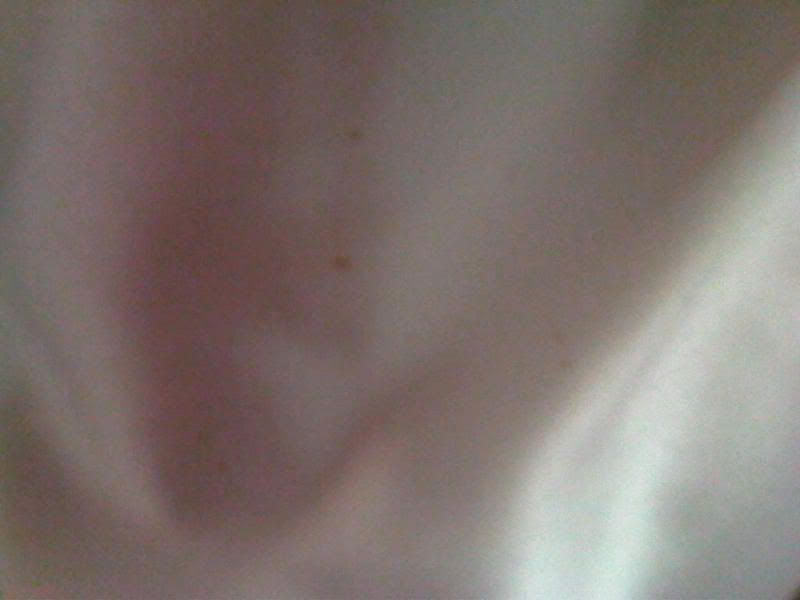 It's a whole bunch of little stains right at my hip on the dress, but where it was hanging its at eye/mouth level. It's definitely splattered and it looks like someone spit something like coffee, tea or pop on it. It's some sort of dark liquid. I have made a point of not opening up the protector as I didn't want it to get dirty. I haven't touched it in MONHS. I immediately took it to the bridal store and they said they'd try to spot clean it for free, if that didn't work they'd try dry cleaning it for $125 but there's no guarantee on that working, either.
The girl that does the spot cleaning said it look like foundation had splashed on it but no one I know wears foundation that dark, let alone around my dress. My dress is brand new! My wedding isn't until May. And since I don't know what it is or how long it's been there they have no idea if they'll be able to get it out. The dress is made of angel satin and it's in diamond white. I'm trying not to freak out completely since all I can do is wait but I can't help but worry I'm going to have to buy a new dress or something. Ah!!
Anyone have stains removed from their dress successfully? Talk me down.